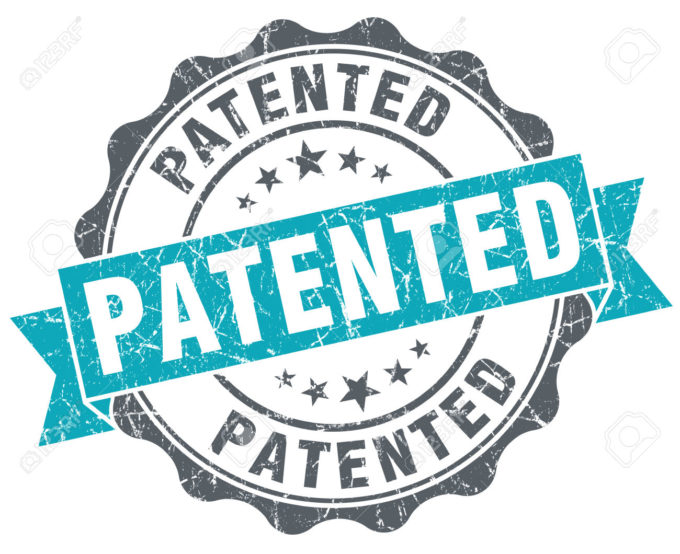 SCA Hygeine Products v. First Quality Baby Products: Laches As a Defense for Legal Remedy in Patent Law: Not Likely Once the Supreme Court Has a Say
By Evan Tallmadge – Edited by Henry Thomas
The Supreme Court, granting cert. for its 2016 term, is taking up the question from SCA Hygiene Products Aktiebolag v. First Quality Baby Products, LLC of whether laches is available as a defense to patent infringement. The IPWatchdog blog provides a brief primer on laches, as relevant to patent law.

The Case
This case arose from an appeal of the en banc decision of the federal court in SCA Hygiene Products Aktiebolag v. First Quality Baby Products, LLC, No. 13-1564 (Fed. Cir. Sept. 18, 2015). In that opinion, a divided court held 6 to 5 that laches remains a potential defense in a patent suit to legal remedy, notwithstanding the recent supreme court decision of Petrella v. Metro-Goldwyn-Mayer, Inc., 134 S. C. 1962 (2014), which held that laches is not a defense to legal remedy under the Copyright Act.
Chief Judge Prost, writing for the majority, concluded that Congress codified the laches defense in 35 U.S.C. § 282(b)(1). Therefore, the separation of powers concerns in Petrella, where the judge-made laches defense conflicted with statutory damage limitations, did not apply and latches was still available as a defense to legal remedy in patent cases.
Five members of the court concurred in part with the decision that laches is available to bar equitable relief. The minority, though, dissented with the part of the opinion that held latches is also available against claims of legal relief. The dissent found the clear statute of limitations in 286 coupled with Petrella overcame what it characterized as weak evidence of a common law rule which allowed latches as a legal defense in patent infringement cases. To the extent 282 codified latches, it was as a defense to equitable relief alone and not legal. Therefore, the dissent argued that Supreme Court precedent in Petrella controls and latches should have been held to be unavailable to First Quality.
History
In a letter on October 31, 2003, SCA alleged First Quality infringed on United States Patent No. 6,375,646 in selling Prevail All Nites adult incontinence products. First Quality countered in response on November 21 that the '646 patent was invalid. No suit was filed and communications between the parties ceased.
SCA requested reexamination by the PTO of the '646 patent based upon the prior art First Quality had used in their response. SCA did not notify First Quality of this. On March 27, 2007, the PTO confirmed the patentability of the '646 patent in its entirety along with several new claims added in reexamination. While this was occurring, First Quality invested heavily in the adult incontinence space, spending millions of dollars in acquiring new product lines.
On August 2, 2010, over three years after reexamination was concluded, SCA filed a complaint for infringement of the '646 patent against First Quality. This was the first communication between the parties since First Quality's response letter on November 21, 2003. First Quality moved for, and the court granted, a motion for summary judgment of laches and equitable estoppel. SCA appealed and the Federal Circuit in SCA Hygiene Products Aktiebolag v. First Quality Baby Products, LLC, 767 F.3d 1339 (Fed. Cir. 2014) affirmed the district court's opinion on latches but reversed as to equitable estoppel. The court agreed to rehear the case en banc, resulting in the opinion ow under review by the Supreme Court.
Appeal to Supreme Court
Writing for The Recorder, Scott Graham characterizes the Court's decision to grant review as unsurprising, given the "opportunity to upend the Federal Circuit's rules on the defense of laches." Graham implies that the Court may be ready to bring the Federal Circuit in line with other courts, quoting attorney Andrew Dhuey as quipping "[t]he Supreme Court probably didn't take this up to say 'Great Job, Federal Circuit! Patent law is indeed very special.'" Dennis Crouch at Pattently O likewise expects the Court to reverse, hinging its decision on the theory that laches is exclusively a bar to equitable relief.
SCA's brief is due on July 15, 2016 and First Quality's brief is due on September 12. They will be archived in SCOTUSblog's document list for this case. Although neither brief has been published, it is likely that the parties will take similar positions to those they took at the Federal Circuit but (in SCA's case) hope that the Supreme Court skews more textualist than did the Federal Circuit. To this end, Justice Scalia's passing will weigh on SCA's chances to prevail, and a Lexology article notes that a 4-4 split would leave the Federal Circuit's decision intact. Given the history of the court, though, it is likely that there is still not enough support for a ruling that would disturb Congress's clear signal in 286 that the statute of limitations should be six years. Also weighing in SCA's favor is that if First Quality's position prevails there will be a dramatic difference in the defenses available to patent infringement versus the defenses available to copyright infringement. Given how similar these two areas of intellectual property law are, it is likely the court will attempt to maintain a similar legal landscape and hold that latches are also not available as a defense to legal remedy in patent cases because Congress explicitly established a statute of limitations.
The three amici curiae filed in the Federal Circuit by Toro, ART+Com Innovationpool, and Medinol, all echo the arguments of the dissent. They focus on the explicit codification of the statute of limitations in 286 compared to the tenuous arguments that the Federal Circuit used to shoehorn latches as a defense to legal remedies under 282. Any of these entities may file briefs in support of SCA. However, Graham suggests that, given the potential impact the ruling might have on the tech sector, Google, Dell, Intel, and other large tech players are likely to file briefs in support of First Quality. Amici briefs are due a week following submission of the parties' briefs.