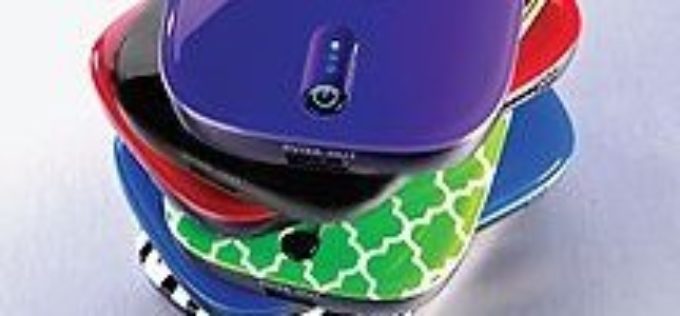 Federal Circuit Rejects En Banc Review of Infringement Willfulness Standard
By Paulius Jurcys – Yaping Zhang
Order: Halo Electronics, Inc. v. Pulse Electronics, Inc. (Fed. Cir. 2015) (denial of rehearing en banc)

Concurring opinion (October 22, 2014)
On March 23, 2015, Federal Circuit issued an order concerning the interpretation of willful patent infringement in Halo Electronics, Inc. v. Pulse Electronics, Inc. Halo initiated the patent infringement proceedings and invoked section 35 U.S.C. § 284 which allows the court to increase the damages up to three times the amount found or assessed if the infringement is found willful or in bad faith.
The defendant, Pulse, argued that the patent was obvious and that they did not infringe the Halo's patent. However, the jury found for the plaintiff and also that "it was highly probable that Pulse's infringement was willful." Halo Elecs., Inc. v. Pulse Electronics., Inc., No. 2:07-cv-00331-PMP-PAL, 2013 BL 219401 (D. Nev. August 6, 2013). The Federal Circuit affirmed the district court judgment and left a $1.5 million jury award for infringement to patent holder Halo Electronics Inc. intact. It also affirmed the decision not to enhance the award for willfulness under 35 U.S.C. § 284.
Halo v Pulse is a stepping stone in recent trends in patent law to reduce situations in which the alleged patent infringer must face treble damages. In one of the recent cases In re Seagate Tech., the Federal Circuit introduced a two-prong test: (1) the patentee has to show, by clear and convincing evidence, "that the infringer acted despite an objectively high likelihood that its actions constituted infringement of a valid patent." If this objective requirement is met, (2) the patentee must then prove alleged infringer's "subjective recklessness", i.e., that the objectively defined risk was either known or should have been known to the alleged infringer. In re Seagate Tech., LLC, 497 F.3d 1360 (Fed. Cir. 2007).
In a concurring opinion on October 22, 2014, Judge O'Malley, joined by Judge Hughes, urged the full court to reconsider its willfulness jurisprudence in light of the recent Supreme Court decisions in Highmark Inc. v. Allcare Health Management Systems, Inc., 134 S. Ct. 1744 (2014) and Octane Fitness, LLC v. ICON Health & Fitness, Inc., 134 S. Ct. 1749 (2014).
Two Federal Judges, Judge Taranto and Judge Reyna, wrote another concurring opinion on March 23, 2015 in which they agreed with Court's denial to rehearing the case en banc. Taranto J noted that although the Congress had an opportunity to clarify the language of § 284 at the time when the America Invents Act 125 Stat. 284 (2011) was adopted. This implies that two-pronged test established in the In re Seagate was not seen as requiring further elaboration. Concurring Judges Taranto and Reyna emphasised that even though statutory language lacks "prescribing substantive or procedural standards", whether the en banc review of established jurisprudence on "willfulness" will have to be determined in other cases, not in Halo v Pulse.
On a more general note, In re Seagate has been positively received in the patent law practice. The two-prong test introduced by the court in In re Seagate is not ideal, but many patent experts agree that it provides a "working" solution. In their concurring opinion, Judges Taranto and Reyna highlighted several issues that have to be crystallized, such as whether a judge or jury should decide willfulness, in full or in part, and by what standard. While the decision in Halo v. Pulse is welcome, Federal Circuit will have to continue taking a strong hold and make sure that patent law standards develop hand in hand with rapidly changing innovation ecosystem.