Federal Circuit Flash Digest: News In Brief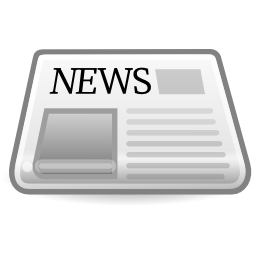 By Max Kwon

Nonprofit advocacy group fails to show "injury in fact"

The United States Court of Appeals for the Federal Circuit dismissed an appeal by plaintiff-Consumer Watchdog for lack of standing in Consumer Watchdog v. Wisconsin Alumni Research Found., No. 13-1377 (Fed. Cir. June 4, 2014). Consumer Watchdog, a nonprofit advocacy group, appealed the Patent Trial and Appeal Board's decision affirming the patentability of claims 1-4 of U.S. Patent No. 7,029,913 ("'913 patent"). Id. at 2. Consumer Watchdog filed its reexamination request pursuant to 35 U.S.C. §§ 311(a), 314(b)(2) (2006) because it was concerned that the '913 patent would allow Wisconsin Alumni Research Foundation to "completely preempt all uses of human embryonic stem cells, particularly those for scientific and medical research." Id. at 3. In dismissing the appeal, the court emphasized the limited jurisdiction of federal courts and held that Consumer Watchdog only had "a general grievance against the '913 patent" and failed to show an "injury in fact" necessary to confer Article III standing. Id. at 7. Susan Decker, writer for Bloomberg News, provides a general overview of the policy debates leading up to the decision in Bloomberg Businessweek.

Court upholds duty to disclose mediator's personal relationship with defendant

On April 5, 2010, Ceats sued Continental Airlines and multiple airlines and ticket vendors in the Eastern District of Texas, claiming for alleged infringement of patents covering technology used for seating selection for online ticket sales. Ceats, Inc. v. Continental Airlines, Inc., No. 13-1529 at 3 (Fed. Cir. June 24, 2014). The district court ordered the parties to participate in mediation and appointed former Magistrate Judge Robert Faulker as the mediator; however, the parties were unable to reach a settlement and the case proceeded to trial, where a jury found that Ceats's patents were infringed but invalid. Id. at 3­–4. In an unrelated lawsuit, it was discovered that Faulker had a personal relationship with a Fish & Richardson lawyer. Id. at 4–5. Because Fish & Richardson was representing one of the defendants in the Ceats case, Ceats sought relief under Rule 60(b), arguing that the district court's judgment should be set aside because of Faulkner's failure to disclose facts regarding the prior litigation. Id. at 6. The Federal Circuit affirmed the denial of Ceats's Rule 60(b) motion but reversed the lower court's holding that Faulker had no duty to disclose his relationship. Id. at 20.  Notably, the court stressed that the effectiveness of  mediation depends on the parties' ability to completely trust the mediator and that "[b]ecause mediators have disclosure obligations which are similar to the recusal requirement imposed on judges," their disclosure obligations should be evaluated under a similar analysis. Id. at 12–13. A summary of the case can be found at Patently-O.

Claim dismissed as indefinite for resting on patent lacking specific algorithm

The United States Court of Appeals for the Federal Circuit affirmed the district court's decision and held that Triton's claims were invalid for indefiniteness in Triton Tech of Texas, LLC v. Nintendo of America, Inc., No. 13-1476 (Fed. Cir. June 13, 2014). Triton sued Nintendo of America, Inc. claiming that the "Wii Remote™ used in combination with a related accessory" infringed Triton's U.S. Patent No. 5,181,181 which covers a computer input device for three-dimensional movement. Id. at 2. In concluding that the claims were indefinite, the court noted that the patent refers to "integrator means" but "did not disclose any algorithm for performing the recited integrating function." Id. at 4 (internal quotations omitted) (citing Triton Tech of Texas, LLC v. Nintendo of Am., Inc., C.A. No. 13-cv-0157 (W.D. Wash. June 4, 2014)). Michael Borella on PatentDocs suggests that Triton's "outcome should not be surprising to anyone" in light of recent Federal Circuit and Supreme Court precedent.