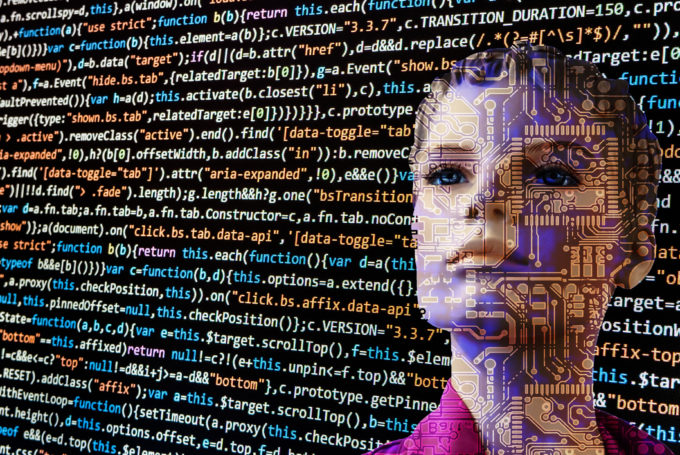 Clearview AI Responds to Cease-and-Desist Letters by Claiming First Amendment Right to Publicly Available Data
By Kaixin Fan - Edited by Hannah Hilligoss
In an interview with CBS This Morning, Hoan Ton-That, the CEO and founder of Clearview AI, argued that the company has a First Amendment right to access and scrape publicly available information. The start-up has scraped more than three billion photos from Twitter, Facebook, LinkedIn, and other websites for its app that uses facial recognition technology to identify people in photos by matching their faces to the images in its database.
Clearview AI came under the spotlight after the New York Times revealed that more than 600 law enforcement agencies started using the app last year. Clearview AI's massive database not only contains substantially more photos than databases law enforcement was using previously (for example, a government facial recognition program in Florida, FACES, has 30 million photos, 1% of what the Clearview database has) but it contains substantially more individuals and more photos for each individual. This is because police departments' databases only consist of photos taken from the Department of Motor Vehicles ("DMV"), mug shots, and other public records. This also means a person who has no driver's license or previous interaction with the criminal justice system will unlikely have a match in government databases. Furthermore, the ACLU voiced concern about the Clearview app's accuracy, especially the potential false matches that might disproportionately affect people of color. Researchers have shown that facial recognition tools misidentify people of color at higher rates — a National Institute of Standards and Technology report says the rate is 10 to 100 times more for African American and Asian faces.
On January 21, Twitter sent a cease-and-desist letter accusing Clearview AI of violating Twitter's terms of use, which prohibits using its data for facial recognition. The letter demanded that Clearview AI stop scraping photos from Twitter, and that they delete any Twitter data previously collected. Google, Youtube, LinkedIn, Venmo, and Facebook sent similar letters in February. In response to these letters, Ton-That claimed a First Amendment right to scrape publicly available data, adding that their system is built "to only take publicly available information."
Ton-That's argument raises two issues: first, is scraping public information a right under the First Amendment that on its face protects freedom of speech? Second, if scraping public information is a First Amendment right, does it protect all uses of that data after it's collected?
The existence of a First Amendment right to scrape publicly available data has not been settled. In a recent case, HiQ Labs, Inc. v. LinkedIn Corp., 938 F.3d 985 (9th. Cir. 2019), LinkedIn sought to use the Computer Fraud and Abuse Act (CAFA) to prevent data science company hiQ from scraping user information from its website. HiQ responded, in part, by claiming a First Amendment right to scrape publicly available information and asserted that LinkedIn's interpretation of CAFA "substantially burdens" this right. The Ninth Circuit decided the case in favor of hiQ without addressing the merits of the First Amendment argument. The second issue, that the First Amendment protects Clearview AI's data use, is also engulfed in the privacy debate. While it might be a "plausible argument" that scraping public data is protected under First Amendment, "Clearview is on shaky ground if they want to say 'I have this data and I can do whatever I want with it,'" Matthew Kluger, associate professor at Northwestern University said to Digital Trends. A class-action lawsuit has already been filed against Clearview AI, alleging the company's use of the plaintiffs' biometric data without their consent violates the Illinois Biometric Information Privacy Act ("BIPA"), 740 Ill. Comp. Stat. 14/1. The fundamental issue behind the battle of the rights is whether people can have privacy interests in publicly available information. As Professor Evan Selinger at the Rochester Institute of Technology pointed out: "[w]hat's required to properly govern Clearview AI and so much else is a thoroughgoing reexamination of what private and public mean that shifts the key debates in law, ethics, design, and even everyday expectations."