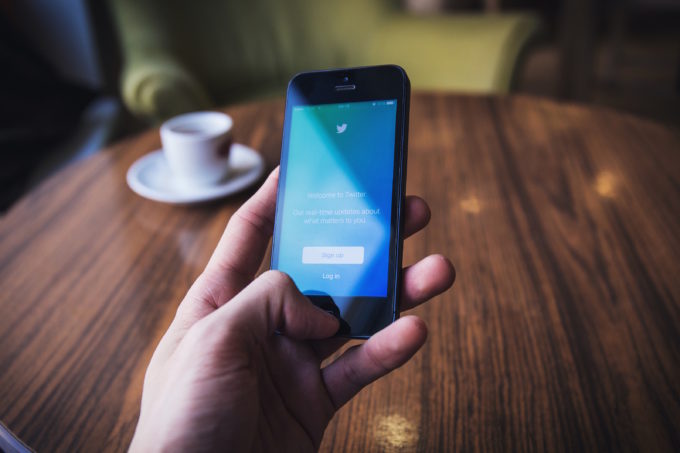 Twitter v. Sessions: Twitter's First Amendment Lawsuit Against the Government Advances After Three Years in Court
By Wendy Chu – Edited by Rebecca Rechtszaid
Order Denying Government's Motion for Summary Judgment Without Prejudice; Granting Twitter's Motion for Order Directing Defendants to Expedite Security Clearance, Case No. 14-cv-04480-YGR (N.D. Cal. 2017) order hosted by documentcloud.org
It has become a tradition for technology companies to disclose the number of government requests for account information and content removal in biannual Transparency Reports. In 2014, under executive agency guidance and non-disclosure provisions in the Foreign Intelligence Surveillance Act and National Security Letter statute, technology companies could only describe the number of received national security orders in bands like "0 to 249" or "1000 to 1999." In April 2014, Twitter submitted a draft Transparency Report to the Department of Justice ("DOJ") with more specific numbers. When the DOJ deemed that draft unpublishable, Twitter sued and claimed that the refusal infringed upon its First Amendment rights. This month, the District Court for the Northern District of California let Twitter's lawsuit go forward by denying the DOJ's motion for summary judgment.
In its initial complaint, Twitter claimed that the DOJ's refusal was "an unconstitutional prior restraint and content-based restriction on, and government viewpoint discrimination against, Twitter's right to speak about information of national and global public concern." In its announcement post about the lawsuit, Twitter explained that "[it] should be free to [provide information about the scope of government surveillance] in a meaningful way, rather than in broad, inexact ranges." After the 2015 passage of the USA Freedom Act mooted many of Twitter's constitutional challenges, the corporation amended its complaint and withdrew its discussion of specific statutes and agency actions.
In its responding motion for summary judgment, the DOJ claimed that the First Amendment did not protect Twitter's right to publish classified information. Exact numbers of government requests were properly classified under Executive Order 13526's classification categories because "disclosure of [such information] reasonably could be expected to cause serious damage to national security." Twitter's disclosures could "provide… adversaries a clear picture of the Government's surveillance activities pertaining to national security investigations, thereby revealing information pertaining to intelligence sources and methods, and foreign relations or foreign activities of the United States." The DOJ also argued that the government's classification decision warranted the utmost deference, since "the Executive Branch is uniquely situated to assess the national security consequences of the disclosure of national security information."
In its order denying this motion for summary judgment, the Court rejected the DOJ's argument. Even if the First Amendment does not protect the right to publish classified material, the DOJ did not properly explain why the information was classified or why disclosure of such information was "expected to cause exceptionally grave damage to the national security." As Judge Yvonne Gonzalez Rogers wrote, "The Government has not presented evidence, beyond a generalized explanation, to demonstrate that the disclosure . . . would present such a grave and serious threat of damage to national security." In addition, the DOJ did not "sufficiently explain[] how a restriction on reporting . . . could be characterized as narrowly tailored to prevent a national security risk . . . to justify the restraint." The Court also granted a motion to begin an expedited process to grant security clearance to Twitter's lead counsel.
Ars Technica and Engadget have covered the case's recent developments. Tim Cushing of Techdirt commented that "this is good news for Twitter—and the general public—although it's somewhat disheartening to see things have only moved this far in the three years since the lawsuit was filed." The case's next hearing will take place on August 14th.
Wendy Chu is a rising 2L at Harvard Law School.