Comcast as a Media Powerhouse: A Threat to Consumers?
By Insue Kim – Edited by Suzanne Van Arsdale Memorandum from David L. Cohen, Executive Vice President of Comcast, Comcast/Time Warner Cable Announcement (Feb. 13, 2014) Memorandum [caption id="attachment_4051" align="alignleft" width="150"]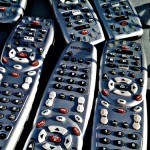 Photo By: namestartswithj89 - CC BY 2.0[/caption] Comcast has proposed to acquire Time Warner Cable for $45.2 billion in stock, in a merger that could have far-reaching implications for the media and communications industry. Comcast hopes that the merger will further its longstanding strategy of growing into a broadband and media powerhouse. The merger is also expected to produce synergies, reducing costs by approximately $1.5 billion a year. The Washington Post provides context for the merger, along with voices from both sides. Wired reviews Comcast's previous merger with NBC and discusses the potential implications of the merger, while Ars Technica looks at Comcast's and the FCC's options. Above The Law criticizes the merger as attempting to consolidate power to control both content and conduit across the majority of the country. While Comcast enjoys the prospect of becoming a media powerhouse, critics voice concerns that consumers may relive the monopoly phone era, when Ma Bell fixed prices and controlled the types of phones that consumers used. "Unfortunately, a handful of cable providers dominate the market, leaving consumers with little choice but to pay high bills for often unsatisfactory service," Sen. Al Franken notes. The merged company would have control over the majority of fast internet lines in American homes, with thirty-three million cable subscribers and just as many broadband users throughout the country. With its broad reach, Comcast will have increased power over network broadcasters, who rely on cable companies to distribute their content. The Washington Post reports that, in response to these concerns, Comcast chief executive Brian Roberts said in a call with reporters, "We believe the transaction will bring pro-consumer benefits." He further noted, "That's because we have no business overlap, so there's no reduction in competition." While Comcast serves the D.C. area and the suburbs of Virginia and Maryland, Time Warner Cable serves subscribers in the New York tri-state region, Southern California, Texas, the Carolinas, Ohio, and Wisconsin. Comcast also argues that the cable market is already competitive. The company cites the success of Internet providers such as Verizon and Google, whose experimental ultra-fast fiber network serves three cities, as well as increasingly popular online video providers like Hulu. According to Comcast and Time Warner Cable's Public Interest Benefits Summary, "A number of online businesses like Apple, Google, Amazon, Hulu, Netflix, and a host of smaller companies are entering the online video space and trying to position themselves as competitors. While we view online businesses as complementary to our business, previous antitrust concerns about further cable consolidation are truly antiquated in light of today's marketplace realities." The Justice Department or the Federal Trade Commission will review Comcast's merger proposal, as will the Federal Communications Commission, which carries a mandate of protecting the public's interest. Michael Copps, a former FCC Commissioner who is now special adviser to the Media and Democracy Reform Initiative at Common Cause, said that the merger is "so over the top that it ought to be dead on arrival at the FCC." Despite critics' concerns, Comcast is optimistic and expects to win approval within nine to twelve months. Analysts also note Comcast's powerful lobbying operation located in Washington, with a record history of approvals despite consumer protests, including the NBC Universal deal and the deal to sell spectrum to Verizon in 2012.