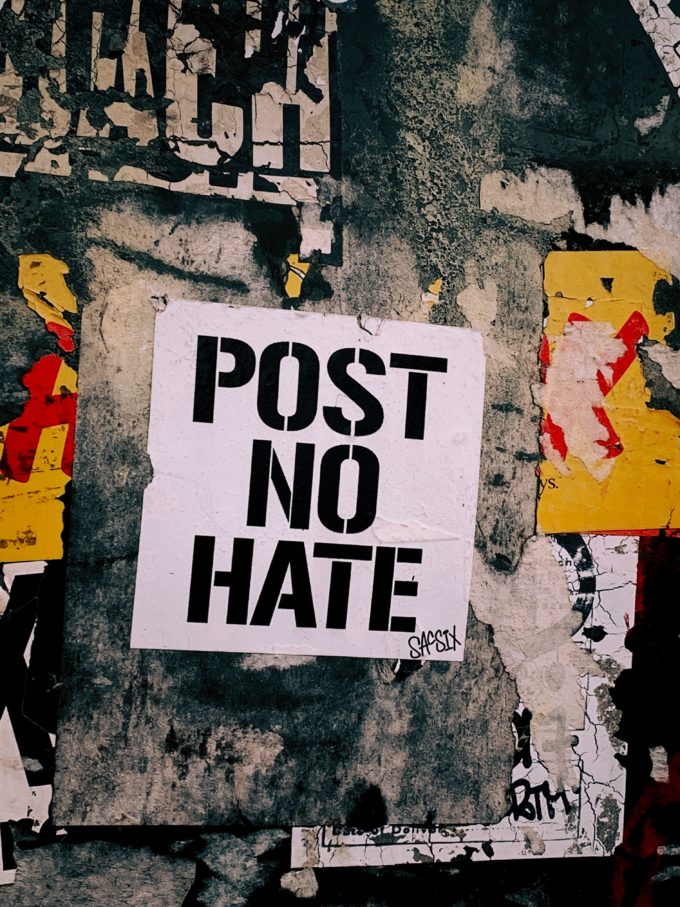 New York State Senator Introduces "Social Media Hate Speech Accountability Act"
By Stacy Livingston - Edited by Andrew Distell
S.B. 7275, 2019–20 Leg. Sess. (N.Y. 2020)
On January 15, 2020, New York State Senator David Carlucci (D) introduced Senate Bill 7275, titled the "Social Media Hate Speech Accountability Act." The bill seeks to amend New York's general business law to include a definition of hate speech and require social media platforms to create a "transparent procedure" for its timely removal. If platforms fail to comply with its provisions, the bill also grants power to the Attorney General to seek up to $1 million in damages—per violation.
Specifically, the bill defines hate speech as "a public expression, either verbally, in writing or through images, which intentionally makes an insulting statement about a group of persons because of race, ethnicity, nationality, religion or beliefs, sexual orientation, gender identity or physical, mental or intellectual disability," and requires platforms to set up an "easily recognizable, directly accessible, and permanently available procedure for submitting complaints about hate speech."
According to the bill's text, these procedures should ensure that a provider:
(i) takes immediate note of the complaint and checks whether the content reported in the complaint is hate speech and subject to removal or whether access to the content must be blocked
(ii) removes or blocks access to content that is hate speech within twenty-four hours of receiving the complaint [unless the provider has reached an agreement with law enforcement allowing more time]
(iii) removes or blocks access to all hate speech content immediately, this generally being within seven days of receiving the complaint... [unless] the decision regarding the hatefulness of the content is dependent on the falsity of a factual allegation or is clearly dependent on other factual circumstances; in such cases, the social media network can give the user an opportunity to respond to the complaint before the decision is rendered
Though major platforms like Facebook and Twitter have existing "hate speech" and "hateful conduct" policies, the bill seeks to create a set of uniform "best practices," according to a press release issued by Carlucci on January 21, 2020.
In contrast to the platforms' current methods of self-policing, the bill also provides for actual government enforcement. Specifically, the bill allows the New York Attorney General to bring an action and seek damages of up to $1 million from providers who don't develop appropriate procedures for handling hate speech reported by New Yorkers or otherwise fail to comply with the bill. It also empowers the Attorney General to seek triple damages if the platform has engaged in a "pattern or practice" of noncompliance.
Notably, the bill does not limit its scope to violations that occur in New York State, clarifying that the Attorney General may seek damages for any violation, "including any offense not committed in this state," provided that the relevant provider fits the following definition under Section 394-CCC (B):
"Internet service provider" means any person, business or organization qualified to do business in this state that provides individuals, corporations, or other entities with the ability to connect to the internet through equipment that is located in this state."
Though Carlucci's Senate press release states, "no one is saying freedom of speech must be limited," some interest groups are concerned. David Hudson Jr., from The Free Speech Center at Middle Tennessee State University, describes this particular bill as potentially "ominous" for providers, and similar legislative efforts to involve the government in platforms' regulation of "objectionable" content have been met with resistance, particularly from free speech advocates like the American Civil Liberties Union.
However, this bill bears some similarities to other measures that have been successfully adopted, particularly overseas. The German Law NetzDG, for example, includes similar rules for procedures social media platforms must adopt to remove "purportedly unlawful" content within 24 hours or, if the content is unlawful but not "manifestly unlawful," seven days. NetzDG allows companies who fail to comply to be fined up to 50 million Euros, according to the Center for Democracy and Technology.
NetzDG, in turn, has been criticized by some. Diana Lee, at Yale Law School's Media Freedom, Information, and Access Clinic, for example, characterizes it as "chilling legitimate individual expression and discourse," by encouraging "social media platforms to overpolice speech."
At the time of this writing, the bill has been referred to New York's Consumer Protection Committee.
Stacy Livingston is a first year student at Harvard Law School.