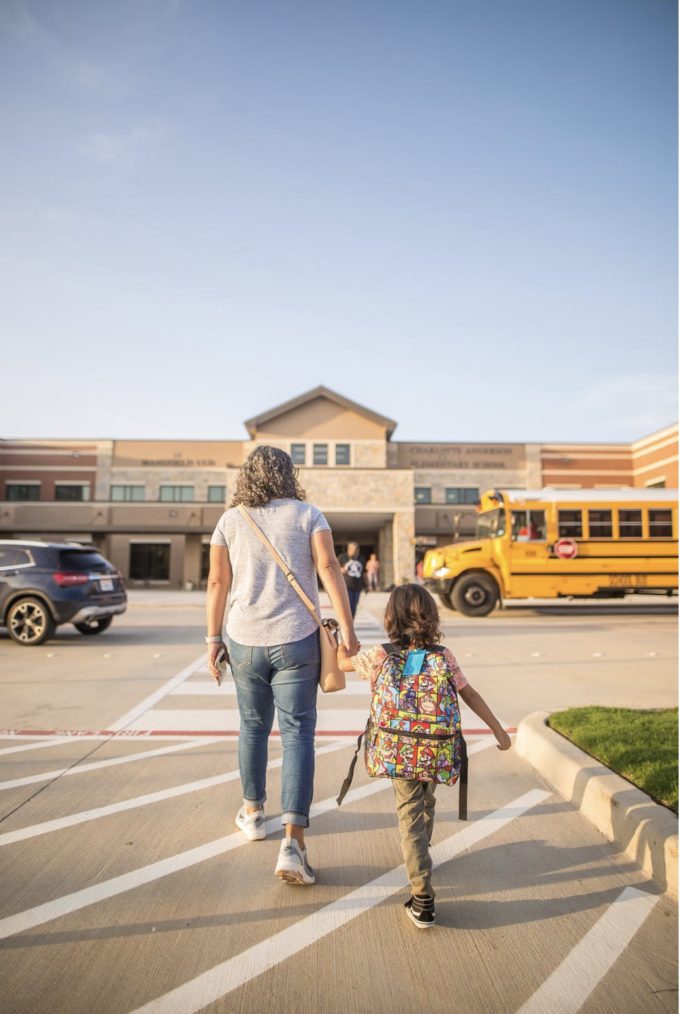 Garcia v. City of New Hope: The Eighth Circuit Affirms First Amendment Protections for Rude and Offensive Speech
By Nicholas Anway — Edited by Zachary Sorenson
Garcia v. City of New Hope, No. 19-1836 (8th Cir. Jan. 5, 2021), opinion hosted by USCourts.gov.
The United States Court of Appeals for the Eighth Circuit reinstated a Minnesota driver's First Amendment retaliation claim last month, reaffirming constitutional protections for "rude and offensive" speech. In their January 25, 2021 opinion, the court held that a police officer who detained the driver after he gave her the middle finger in a school zone was not protected by qualified immunity.
The incident began when Officer Kaitlyn Baker was on school patrol at Sonnesyn Elementary in New Hope, Minnesota. Reuben Garcia drove by the school and saw Officer Baker motion for him to stop his vehicle, which he did. She shouted for him to slow down. Garcia responded that he was going the speed limit and drove away.
Later that day, Garcia drove past Officer Baker at the school again, extended his hand out of his car window, and "raised his middle finger at her as he drove past her." Officer Baker responded by following him in her squad car, activating her video camera, calling for backup, and pulling Garcia over. She later alleged that his rear license plate was illegally covered.
As Officer Baker approached his passenger side window, Garcia began to video the traffic stop on his phone. He asked Officer Baker why she had pulled him over, to which she replied, "You drove by and you flicked me off and I'm curious as to why you did that." She added that there was a woman with her children at the school patrol and that his actions constituted disorderly conduct. Garcia asked if his actions were illegal. Officer Baker removed Garcia from the vehicle, handcuffed him, and detained him in her squad car with the help of several other officers who had arrived on the scene. Garcia was eventually released and issued a citation for disorderly conduct and for not providing Officer Baker with his licence.
Garcia filed a lawsuit claiming the officers and the city had violated his First and Fourth Amendment rights. The United States District Court for the District of Minnesota granted summary judgment to the officers and the City under the doctrine of qualified immunity, holding that Officer Baker had probable cause to conduct the traffic stop, that she did not detain Garcia in retaliation for exercising his First Amendment rights, and that the officers did not use excessive force against Garcia.
"[Qualified immunity] doctrine provides that government officials are not liable for constitutional-rights violations unless the officers violated clearly established law," David L. Hudson Jr., a professor at Belmont University College of Law, explained for the Free Speech Center. "The federal district court found in its March 18, 2019, ruling that Garcia's First Amendment retaliation claim failed because he failed to show that Baker lacked probable cause to conduct the traffic stop."
The Eight Circuit disagreed. On appeal, the majority reversed the district court's grant of qualified immunity to Officer Baker on the First Amendment retaliation claim and the Fourth Amendment seizure claim, affirmed the district court's opinion on the other claims, and remanded the case for further proceedings.
The Eighth Circuit applied a four prong analysis from Thurairajah v. City of Fort Smith in its review of the First Amendment retaliation claim. Writing for the court, Chief Judge Lavenski R. Smith reasoned that (1) although the driver's conduct was offensive, it was protected under the First Amendment; (2) that the police officer's actions would have a chilling effect on protected speech; (3) that the officer's adverse action was at least, in part, retaliatory; and (4) that "a reasonable jury could find that the officer lacked probable cause to pull Garcia's vehicle over." The Eight Circuit thus held that the district court erred in granting qualified immunity on the First Amendment retaliation claim.
Judge Bobby E. Shepherd dissented from the court's First Amendment analysis, arguing that Garcia's conduct extended beyond constitutional speech protections because he "demonstrated escalating aggressive and offensive behavior" by engaging Officer Baker twice in one day within a school zone.
TechDirt hailed the ruling as a victory for First and Fourth Amendment rights, reaffirming protections against retaliation from police officers for offensive speech.
Nicholas Anway is a second year J.D./M.P.P. student at Harvard Law School and Harvard Kennedy School.