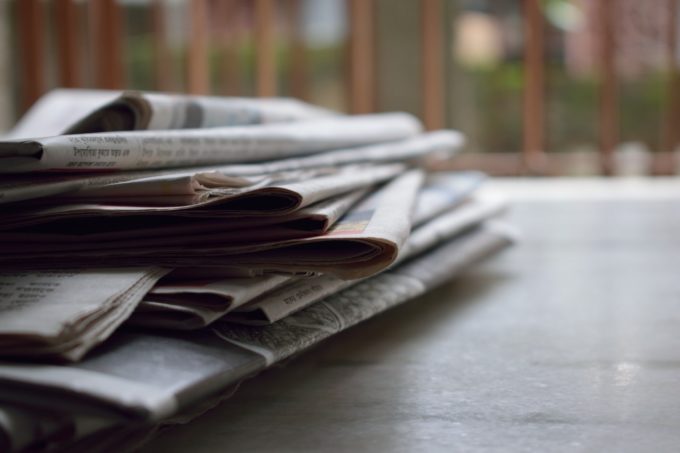 Flash Digest – News in Brief
By Alicia Loh – Edited by Tue Tran
Supreme Court Hears Oral Arguments for South Dakota v. Wayfair
On Tuesday, April 17, the Supreme Court heard oral arguments for South Dakota v. Wayfair, No. 17-494, 2018 U.S. LEXIS 2211 (2018), a case that could result in mandatory state and local sales tax for online purchases. South Dakota passed Senate Bill 106 in 2016 that required online retailers to charge residents a sales tax when they shopped online. The state is suing four companies for non-compliance: the discount retailer Overstock.com, the home goods site Wayfair, the consumer electronics retailer Newegg, and the industrial equipment supplier Systemax.
The precedent in this case is Quill v. North Dakota, 504 U.S. 298 (1992), which held that, due to the Dormant Commerce Clause, states could not collect sales tax from out-of-state vendors without a physical presence in the. However, interstate commerce has drastically transformed from the primarily mail-order catalogs and phone orders services of 1992 to the online platforms of today.
Justice Kennedy's concurrence in Direct Marketing Ass'n v. Brohl, 135 S. Ct. 1124 (2015), suggested that the holding in Quill may not be correct under current Commerce Clause jurisprudence, inflicting "extreme harm and unfairness on the States." He found that the growth in e-commerce has strengthened the case for reexamining Quill. When Quill was decided, mail-order sales totaled $180 billion; by 2008, e-commerce sales alone totaled over $3.16 trillion.
South Dakota estimates that it loses over $50 million in tax revenue on online purchases, and a ruling in favor of South Dakota could add up to $13 billion in tax revenue to affected state governments. Brick-and-mortar stores also believe that requiring an online sales tax will make them more competitive against online retailers. In-store foot traffic is declining, and consumers often look at physical goods in stores before going online to buy them at a cheaper price.
Many big online retailers like Amazon and Walmart already voluntarily charge sales tax for online purchases. However, smaller online companies may find navigating each state's tax laws difficult and may not have the manpower to do so. They are worried that charging sales tax could put them out of the market.
FCC Fines T-Mobile for "False Ring Tones"
T-Mobile was fined $40 million by the FCC for using "false ring tones" when failing to complete phone calls in rural areas. False ring tones create the impression to users that the calls were going through and no one was picking up.
§ 64.2201 of FCC rules ban the use of false ring tones because they create a misleading impression that a caller's service provider is not responsible if the call fails. False ring tones are a symptom of a larger problem in rural areas of low-quality coverage. The inability to complete calls causes public harm because "[t]hey cause rural businesses to lose revenue, impede medical professionals from reaching patients in rural areas, cut families off from their relatives, and create the potential for dangerous delays in public safety communications."
T-Mobile had engaged in the behavior for over a decade both before and after the FCC issued its rule. The FCC started investigating after getting call-completion complaints in June 2016 from Wisconsin and followed by calls from seven other rural areas. The FCC stated that each time, "T-Mobile reported that it had handed the call off to an intermediate provider for delivery and that any reported problems had been 'resolved.'"
FCC Commissioner Mignon Clyburn has criticized the Commission for failing to adequately compensate affected customers. She stated that the penalty is not high enough to address the billions of calls affected by the "massively deceptive and harmful violations of the Commission's rules." Prior consent decrees have provided direct-to-consumer benefits for customers who have been impacted.
In addition to the $40 million fine, T-Mobile will have to engage in a compliance plan for at least the next three years. This plan will include training for employees, better procedures for investigating call-completion complaints, and regular compliance reports to the FCC.
Facebook Backs Off Opposition to a Privacy Bill in California
Two days after Mark Zuckerberg's testimony on Capitol Hill, Facebook backed off its opposition to the California Consumer Privacy Act. This bill aims to give consumers more control over their privacy by requiring businesses, upon request, to provide all information they have collected about an individual, disclose if that information has been shared or sold to another party, and comply with consumer requests not to sell their personal data. The coalition promoting the bill includes the internet privacy company DuckDuckGo and privacy advocacy groups such as Consumer's Union and the Center for Public Interest Law.
Facebook was part of the Committee to Protect California Jobs, a group including technology companies and Internet Service Providers (ISPs), which is sponsored by the California Chamber of Commerce and opposes the proposed legislation. Despite Facebook's departure, the Committee stated that Facebook still believes the California Consumer Privacy Act is "flawed" but supports a legislative solution to privacy concerns.
Facebook had previously contributed $200,000 to the coalition, which receives over $1 million from companies including Verizon, Comcast, AT&T, and Google. Facebook also worked with these companies back in September 2017 to kill another privacy bill in California.
This earlier bill was very similar to the FCC privacy rules that would have required ISPs to disclose what data they are selling and to whom, and provide working opt-out tools. When the rules failed to pass, over a dozen states including California proposed their own privacy rules. Facebook then lobbied under the proxy of the Internet Association, which used scare tactics, claiming that the bill would help extremism and bar ISPs from sharing information about terrorists and extremists.
The California Consumer Privacy Act will be on the ballot in California on November 6, 2018.
Alicia Loh is a 1L student at Harvard Law School.