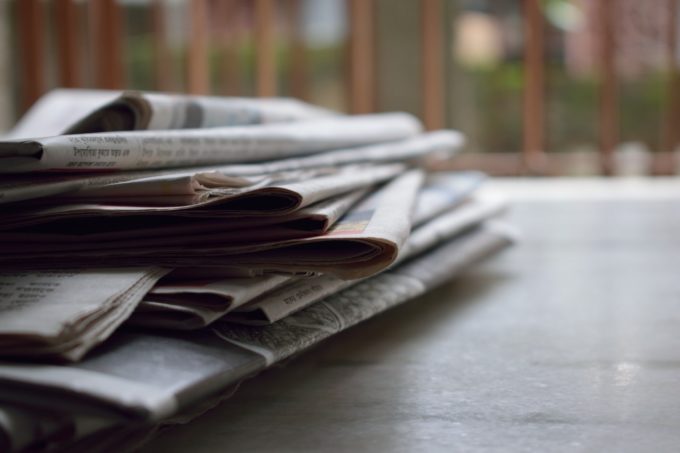 Flash Digest – News In Brief
By Agathon Fric – Edited by Colette Ghazarian
Facebook Revenge Porn Initiative Asks Users to Preemptively Send Intimate Images
In a bid to combat the growing trend of revenge porn on its platform, Facebook has invited its Australian users to send the social media giant copies of their intimate images so it can pre-emptively remove them from the world's third-most-visited website.
In an online press release, Facebook's Global Head of Safety, Antigone Davis, announced the new pilot program in Australia. The program uses photos proactively uploaded by a user to stop others from sharing them across Facebook, Instagram, and Messenger in the future. The program was developed in partnership with the Government of Australia's eSafety Commissioner, "an international working group of survivors, victim advocates, and other experts."
Facebook describes the feature as an "emergency option" to prevent harms to would-be victims before they occur. According to Davis, the benefit is that a non-consensual intimate image "never gets shared in the first place"—with one notable exception: users must be willing to share their revealing photos with Facebook's team and to notify the government of the images' existence. This process presumes a remarkable amount of foresight on the part of users, who are more often cited for their risk-taking behavior than for their abundance of caution.
Despite concerns that hackers could trick Facebook's image recognition algorithms, privacy advocates have touted the program's capacity to empower victims of abuse and avoid humiliation. At the same time, the program leaves many questions unanswered: who will manually review the nude photos? What training will they receive? What happens to your photo if Facebook's reviewers decide that it does not meet the definition of an intimate image? How long will Facebook store the image?
The initiative's reception among Facebook's Australian users remains to be seen. Facebook plans to eventually test the feature in the United States, where one in ten women under 30 have been victimized by the non-consensual sharing of intimate images.
US Throws Down the Gauntlet in Proposed AT&T-Time Warner Merger
The latest obstacle in the merger between the country's largest distributor of subscription television and the owner of many popular cable TV networks came November 20 after the United States took a stand against the proposed megadeal, valued at $108 billion.

According to the federal government's complaint filed in the United States District Court for the District of Columbia:
"…were this merger allowed to proceed, the newly combined firm likely would—just as AT&T/DirecTV has already predicted—use its control of Time Warner's popular programming as a weapon to harm competition. AT&T/DirecTV would hinder its rivals by forcing them to pay hundreds of millions of dollars more per year for Time Warner's networks, and it would use its increased power to slow the industry's transition to new and exciting video distribution models that provide greater choice for consumers. The proposed merger would result in fewer innovative offerings and higher bills for American families."
Specifically, the US argues that the deal infringes Section 7 of the Clayton Act, 15 U.S.C. §18, which, as the Congressional Research Service explains, prohibits "mergers 'in any line of commerce' when their effect 'may be substantially to lessen competition, or to tend to create a monopoly' unless the merger is statutorily exempt."
The AT&T–Time Warner proposal comes six years after the Federal Communications Commission (FCC) approved Comcast's similar, albeit much smaller, acquisition of NBCUniversal on certain conditions. At the time, the FCC used its approval to extract concessions on the unbundling of services and the provision of $10-per-month broadband, mitigating the anticompetitive effects of such a transaction while at the same time advancing important public policy goals—namely, closing the digital divide between high- and low-income Americans. Comcast claims that, by August 2017, such programs had "connected four million low-income Americans, in one million households, to high-speed Internet service at home, most of them for the first time in their lives."
The general sense among observers seems to be that AT&T and Time Warner's proposal is different, with many outside the US government arguing that it should be stopped. But while they agree with the government's requested relief—a declaration that the acquisition would violate Section 7—others have raised concerns that the government's opposition could be tainted by the current administration's hostility toward the defendants. Notably, Time Warner indirectly owns CNN, the cable news network that President Trump has repeatedly derided as "fake news," a term the President often uses to refer to news organizations he dislikes.
This legal battle, which has real consequences for Americans' wallets and how they will consume media in the future, is one to watch as it winds its way through the courts.
New York Court Suppresses Evidence Collected with Stingray
A New York state court judge has rebuked the New York Police Department (NYPD) for using a Stingray phone tracker without a warrant. The Stingray device works by simulating a cellular tower, forcing nearby cell phones to connect to it. It is an increasingly popular tool used by law enforcement agencies to locate individuals suspected of crimes.
In People v. Gordon, the New York Police Department (NYPD) was only able to find the defendant after using a Stingray device. The defendant, who was charged with attempted murder, filed a motion to suppress evidence obtained as a result of the device's use.
In granting the defendant's motion, Justice Martin Murphy held:
By its very nature…the use of a cell site simulator intrudes upon an individual's reasonable expectation of privacy, acting as an instrument of eavesdropping and requires a separate warrant supported by probable cause rather than a mere pen register/trap and trace order such as the one obtained in this case by the NYPD.
It was significant that the trap and trace order required only proof of reasonable suspicion that the suspect committed a crime—a lower standard than probable cause—to issue. As Justice Murphy explained, "the use of a GPS or a location tracking device, as was done here, elevates the level of intrusiveness" and requires a correspondingly higher standard of proof before police may use such technologies. By contrast, a trap and trace order does not give the user's location to authorities; it reveals only incoming and outgoing calls to a particular phone number.
The decision comes on the heels of similar cases in California and the District of Columbia earlier this year. But, as the New York Times reports, concerns about the enforceability of the warrant requirement linger because, in some cases, prosecutors have simply dropped charges to avoid answering questions about the Stingray's use. In addition, nondisclosure agreements between manufacturers of cell-site simulators and local police further threaten transparency, accountability, and Fourth Amendment rights.
Agathon Fric is an LL.M. student at Harvard Law School.