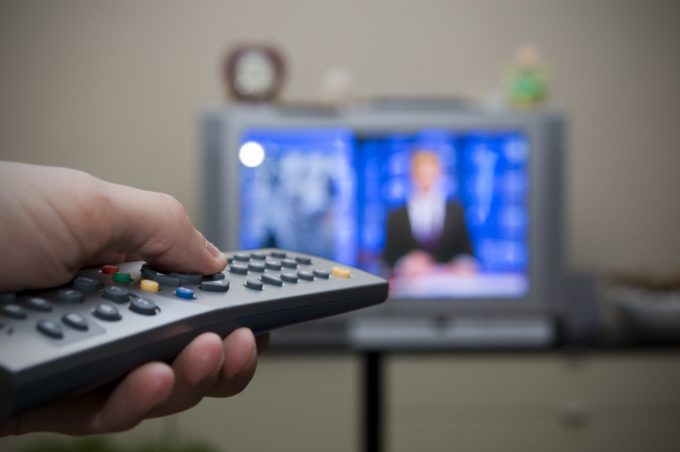 District Court Holds that Internet-Based Television Provider, FilmOn X is Entitled to a Compulsory License
By Anne Woodworth – Edited by Henry Thomas
Order: Fox Television Stations, Inc. v. FilmOn X, LLC, No. CV-12-6921 (C.D. Cal. July 16, 2015) hosted by loeb.com

A judge in the U.S. District Court for the Central District of California ruled last week granted summary judgement for defendant FilmOn X, finding that the internet-based television provider is entitled to a compulsory license under § 111 of the Copyright Act to re-transmit broadcast television. The ruling is at odds with both a Second Circuit ruling and the position of the Copyright Office. Recognizing that the legal issues were close and of "significant commercial importance", the judge authorized an immediate appeal to the Ninth Circuit and chose to maintain the existing preliminary injunction against FilmOn X.
FilmOn X gives subscribers access to remote antennae which pick up TV signals and broadcast the programs online where users can view in DVR format. Though the service is currently free, FilmOn maintains that this is because the service is offering free trials. Plaintiffs Fox Television Stations, Inc., NBCUniversal Media, LLC, and a host of other broadcasting companies moved for summary judgement, arguing that FilmOn X was not entitled to a compulsory license under § 111 of the Copyright Act. FilmOn X cross-moved that they were entitled to the license. § 111 allows cable broadcast companies to transmit copyrighted media, without negotiating with every copyright holder, as long as they follow specified rules and pay set royalties.
After outlining the multi-decade history of cable rebroadcasting, the district court found that internet streaming services such as FilmOn X fall within the § 111 definition of cable systems. A "cable system" is defined in the statute as "a facility . . . that in whole or in part receives signals transmitted or programs broadcast by one or more television broadcast stations licensed by the Federal Communications Commission, and makes secondary transmissions of such signals or programs by wires, cables, microwave, or other communications channels to subscribing members of the public who pay for such service." The district court pointed out that FilmOn X receives signals and re-transmits them, in accordance with the statutory definition, writing that "the nebulous nature of the internet does not seem to bear" on the issue. The court found the language of § 111 to be clear, and did not turn to legislative history or agency interpretation.
FilmOn X's service is similar to that previously provided by Aereo Broadcasting Companies. In American Broadcasting Companies, Inc. v. Aereo, Inc., the Supreme Court ruled that Aereo was essentially a cable company and thus violated copyright laws by not paying licensing fees for broadcasts. While Eric Goldman, writing for Forbes, feared that the Aereo decision could "chill innovators who want to rely on legislative text to develop innovative technological workarounds," the district court's order cites positively to Aereo, suggesting that by making the definition of cable company "technology agnostic," Aereo paved the way for streaming-based cable.
However, the reasoning of this order conflicts with the opinion in WPIX, Inc. v. Ivi Inc. No. 11-788-cv (August 27, 2012 2nd Cir.) hosted on cases.justia.com. Ivi, an earlier re-broadcasting company had argued that it should be considered a "cable system" under § 111, making it eligible for a compulsory license. But the Second Circuit Court of Appeals found that the Copyright Act was ambiguous as to whether Ivi was entitled to a compulsory license. Analyzing the statute's legislative history and purpose, the court held that a streaming service could not be a cable company.
The Electronic Frontier Foundation described the outcome of FilmOn X positively, stating that the "decision came down on the side of innovation and competition." The EFF suggests that, while traditional broadcasters will use fear-mongering rhetoric, "all [the decision] will destroy is existing cable and satellite systems' comfortable position as the only ones who can transmit broadcast TV for a fee."