Zynga and EA Reach Settlement over Zynga's "The Ville"
Settlement between Zynga and Electronic Arts By Casey Holzapfel – Edited by Andrew Crocker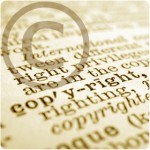 The Chicago Tribune reports that Electronic Arts (EA) and Zynga have reached a settlement agreement regarding competing lawsuits in the Northern District of California. While the details of the settlement were not made public, both parties agreed to drop their respective lawsuits and pay their own legal fees. According to red Orbit, the settlement does not involve compensation from either company. EA initially filed a complaint against Zynga in August 2012, alleging that Zynga's game "The Ville" copied EA's game "The Sims Social" after hiring EA executives who had worked on "The Sims Social." Six weeks later, Zynga filed its own lawsuit claiming EA had violated a 2011 agreement between the two companies regarding employee solicitation. Zynga accused EA of violating the agreement by attempting to block employees from switching companies. Two of the executives mentioned in EA's suit for moving to Zynga have left Zynga in the past year. The Chicago Tribune provides an overview of the events leading to the settlement. The San Francisco Chronicle looks into the details of copyright protection for video games. The agreement between Zynga and EA regarding soliciting each other's employees was not uncommon in Silicon Valley, which has a history of such agreements. In 2010, the federal government entered into a consent decree with several companies that required them to stop entering into non-solicitation agreements with each other due to antitrust concerns. After its release in 2010, "The Sims Social" became Facebook's second most popular game, surpassing Zynga's "FarmVille." "The Ville" did not fair nearly as well as "The Sims Social," with the San Francisco Chronicle calling it an "all-but-dead game." As such, Zynga announced last October that it was going to slash its investment in "The Ville," and has subsequently moved its development to a studio in India, which operates the game at a lower cost. If the lawsuits had continued, the court would have evaluated EA's arguments concerning the protection of certain elements of games under intellectual property law. While the protection that copyright provides to games is limited, the San Francisco Chronicle speculates that Zynga was willing to settle because it feared the court would expand the legal protection of games. Zynga is known as a "fast follower" in the gaming industry, and its strategy could be threatened if courts expand the legal recourse available to game developers.