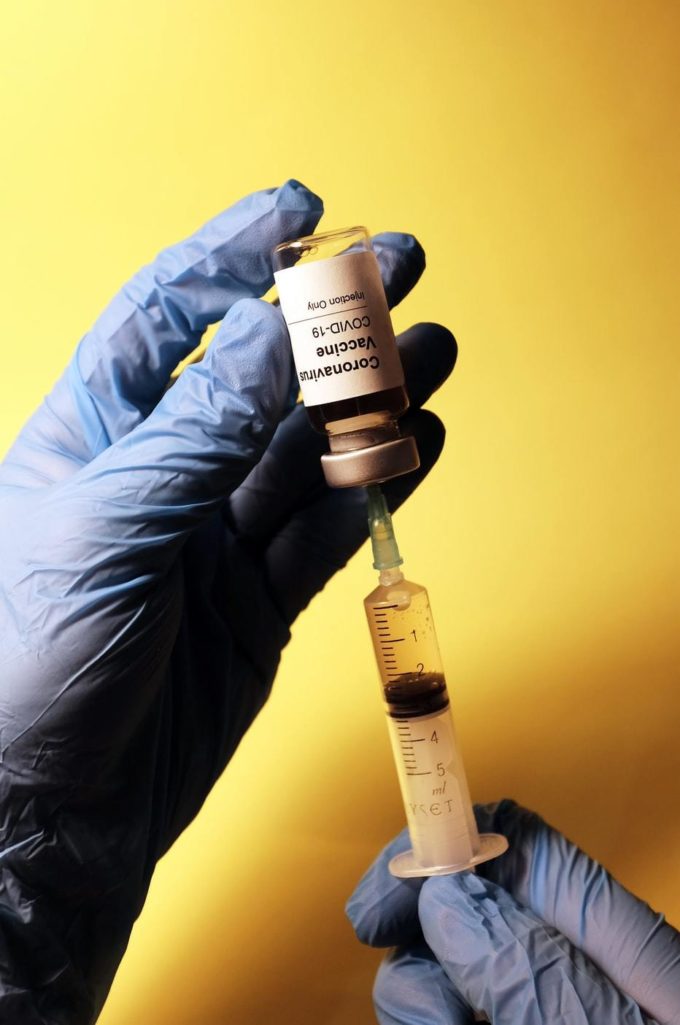 Waiving IP Rights to Address Global Vaccine Inequality
By Justin Cho - Edited by William Locke
In light of the glaring disparity in COVID-19 vaccine supply between rich and poor countries, India and South Africa introduced a controversial proposal to the World Trade Organization (WTO) in October 2020. Backed by many developing countries with few or no vaccine doses, the proposal asks the WTO to allow member countries to waive intellectual property rights related to COVID-19 vaccines and other technologies "until widespread vaccination is in place globally, and the majority of the world's population has developed immunity." The proposed waiver is based on the Doha Declaration on the Trade-Related Aspects of Intellectual Property Rights (TRIPS) Agreement, which gives member nations the right to grant compulsory IP licenses without attempting to negotiate in cases of national emergency.

The WTO, however, makes decisions by consensus and there is a sharp divide between the low- and middle-income countries and the wealthier, Western countries. Those in support of the proposal—India, South Africa, Kenya, Pakistan, Mongolia, Zimbabwe, and others—argue that patents covering the COVID-19 vaccines and related medical supplies pose obstacles to rapid production, distribution, and vaccination around the world. Dr. Christos Christou, the President of Doctors Without Borders, called the waiver proposal an opportunity for governments to ensure global access "without being restricted by private industry's interests and actions." Tedros Adhanom Ghebreyesus, the Director-General of the World Health Organization (WHO), argued that the rich and vaccine-producing countries' "me first" approach is self-defeating because the virus will have opportunities to mutate in unvaccinated populations and potentially undermine the efficacy of vaccines everywhere.

Those opposing the proposal are primarily developed countries and pharmaceutical companies that have developed or are developing vaccines. The International Federation of Pharmaceutical Manufacturers & Associations (IFPMA) noted in a release that "diluting national and international IP frameworks during this pandemic is counterproductive… IP enables research and development and ensures that the next generation of inventors and investors will remain engaged." Similarly, the U.S. Chamber of Commerce argued that "proposals to waive intellectual property rights are misguided and a distraction from the real work of reinforcing supply chains and assisting countries to procure, distribute and administer vaccines to billions of the world's citizens." The EU has not only opposed the waiver proposal, but has also taken steps to limit the export of vaccines it produces, which the WHO criticized as "vaccine nationalism."

However, not all of the wealthier countries have taken the approach favored by the U.S. and the EU. China and Russia are selling millions of COVID-19 vaccine doses at discounted rates to countries in South America, Africa, and even Europe. Russia's Sputnik V vaccine, for example, has already been authorized in 26 countries. This "vaccine diplomacy" has put pressure on the wealthy countries to respond, leading some officials to believe that it will decisively contribute to the waiver discussions.

At a WTO meeting to discuss the waiver proposal in March 2021, countries were unable to agree on whether IP is a major roadblock to expanding COVID-19 vaccine manufacturing. Switzerland, Japan, and New Zealand—while cautioning against relying on the waiver proposal—stressed that pharmaceutical and industry representatives need to play a more significant role in the waiver discussions. This "third way" would be to broaden access by encouraging licensing agreements between companies, particularly generics manufacturers, a view echoed by the incoming WTO Director-General Ngozi Okonjo-Iweala. The United States' success in brokering a manufacturing collaboration deal between Johnson & Johnson and Merck exemplifies this approach.
The next WTO meeting to discuss the waiver proposal will likely take place in May or June this year. While countries remain divided, nearly all agree on the need to ensure widespread and affordable access to vaccinations as soon as possible. The Doha Declaration already allows for compulsory licenses in times of public health crises, including those relating to epidemics. As Director-General Ghebreyesus has said, if not now, when?