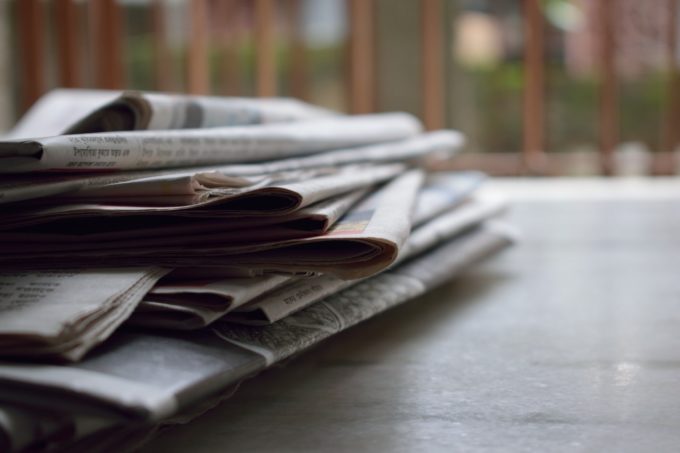 Flash Digest – News in Brief
By Ryan Giarusso – Edited by Jonathan Korn
Qualcomm sues Apple (again), for breach of software license agreement
In a continuation of a protracted legal battle, Qualcomm Inc. now alleges Apple Inc. violated the terms of the former's software license. The suit, filed in a California state court in San Diego on November 1, alleges Apple shared aspects of Qualcomm modems' proprietary code with Intel Corp's engineers and refuses to allow an audit into Apple's handling of the software (which Qualcomm claims is contractually required). Specifically, it alleges Apple included an Intel engineer on an email distribution list when requesting proprietary information and that an Intel engineer asked an Apple engineer to request similar information from Qualcomm.
This suit comes days after Bloomberg reported Apple's expected 2018 iPhones and iPads will switch entirely to modem chips from Intel Corp. and MediaTek Inc. Apple's chip orders may account for as much as $1.75 billion in sales, 7.5% of Qualcomm's total. This is on top of Apple's decision in April to stop royalty payments to Qualcomm, worth as much as $2 billion per year.
Modems are the chips that connect devices to cellular networks, and are one aspect of Qualcomm's patent portfolio including more than 130,000 patents. This portfolio allows Qualcomm to collect royalties, sometimes up to 5% of the phone's selling price, on every phone using a high-speed cellular data connection. This dominance in part led the FTC to file a complaint against Qualcomm in January 2017. Qualcomm has also been investigated by regulators in China, Taiwan, South Korea, Japan, and the EU.
Widespread industry practice is to allow inventors of technologies that are then incorporated into broad standards (such as 3G or 4G) to license their patents on fair, reasonable, and non-discriminatory terms ("FRAND"). By incorporating a technology into a cellular standard, there is an agreement—enforceable by third parties—to provide FRAND licensing to all other parties. See Microsoft Corp. v. Motorola Inc., 696 F.3d 872 (9th Cir. 2012), hosted by Google Scholar. In addition to their patents currently in use in the 4G standard, Qualcomm holds a similarly powerful position in the upcoming 5G standard. With $38 billion in cash, Qualcomm seems ready for a protracted fight; with nearly seven times that much, Apple seems unlikely to back down.
Approaching Trial, Judge Removes Otto Trucking, Waymo Trade Secret and Expert from Waymo lawsuit
In a November 2 order, US District Judge William Alsup struck a blow to Waymo by dismissing Otto Trucking, throwing out one of nine alleged trade secret claims, and removing a Waymo damages expert. This is the latest development in a case, begun in February and announced in-part on Medium, that pits Alphabet's (Google parent) autonomous vehicles project against Uber's similar project, Otto. Uber acquired Otto, founded by ex-Waymo engineer Anthony Levandowski, in August 2016 for $680 million.
Alsup dismissed Otto Trucking, finding Waymo's allegations to be primarily that Otto Trucking is closely related to Anthony Levandowski, which Waymo has explicitly not sued to keep the case out of arbitration and in public court. The judge wrote, "[h]aving made and benefitted from its strategic choice to not name Levandowski as a defendant, Waymo may not renege and suggest that Otto Trucking—or any other defendant—is somehow a stand-in for Levandowski, or that misappropriation by Levandowski is somehow automatically transmogrified into misrepresentation by Otto Trucking—or any other defendant—such that Waymo need not separately prove the latter."
Alsup also threw out "Trade Secret 96," one of nine asserted trade secrets in the case. The judge rejected Waymo's expert testimony that the Petzval surfaces of Uber and Waymo transmit lenses were similar. He held that, "two identical lenses will always have identical Petzval surfaces—always. That proves nothing for Waymo...Dr. Hesselink's emphasis on the similarity of the Petzval surfaces is a trick—smoke and mirrors."
After failing to reach a settlement—in which Waymo supposedly demanded $1 billion—and multiple delays, the case is scheduled for trial in December. Waymo is seeking up to $1.859 billion in damages. While this amount will have little impact on Alphabet, with nearly $100 billion in cash or marketable securities, it could be fatal to Uber. With just $7 billion on hand, a credit line for another $2.3 billion, and a loss of $2.8 billion in 2016, the firm may find itself quickly exhausting its cash reserves. With Waymo's autonomous vehicles already hitting the streets and rumors of a Waymo ride-hailing service in the coming months, this case may be the second in a one-two knockout of Uber.
Samsung Appeal Denied, Apple Victory over "Slide-to-Unlock" Patent Finalized
The Supreme Court on November 6 declined to consider Samsung's appeal in its litigation against Apple over the latter's "slide-to-unlock" patent. This finalizes a lengthy litigation and an award of $120 million for Apple. This is only one of two major cases between the companies, with the other returning to court in May with damages originally at $1 billion in favor of Apple but since reduced to $400 million.
The case has been navigating appeals ever since its 2014 trial in the Northern District of California. The trial court found for Apple, and was reversed in February 2016 by a panel of the US Court of Appeals for the Federal Circuit. See Apple v. Samsung, 816 F.3d 788 (2016). An en banc rehearing found 8—3 for Apple in October 2016. See Apple v. Samsung, 839 F.3d 1034 (2016).
In its petition for a writ of certiorari, Samsung raised the following issues, per ScotusBlog:
(1) Whether the court's decisions in Graham v. John Deere Co. and KSR International Co. v. Teleflex Inc. require a court to hold patents obvious as a matter of law under 35 U.S.C. § 103 where the patents make at most trivial advances over technologies well-known to a person of skill in the art; (2) whether the court's decision in eBay Inc. v. MercExchange, L.L.C. requires application of the four-factor test for injunctions in accordance with traditional equitable principles, and therefore requires more than merely "some connection" between an infringing feature and asserted irreparable harm to support issuance of an injunction for patent infringement; and (3) whether the court's decision in Warner-Jenkinson Co. v. Hilton Davis Chemical Co. requires evidence that an accused product meets all elements of the relevant claim to support entry of a judgment of patent infringement.
Samsung had argued that Apple's patents were invalid or otherwise not infringed, and claimed in its petition that the en banc decision makes it "virtually impossible to invalidate even the most trivial patents." Apple's opposition to Samsung's petition was supported by an Amicus Brief from the United States.
The score now stands 1-1 between the two companies at the Supreme Court, after Samsung initially won the reversal of a $400 million award for infringement of different Apple patents in an 8-0 decision from 2016. See Samsung v. Apple, 580 U.S. __ (2016) (slip) (ScotusBlog). Regardless of the eventual victor, the outcome will have a profound impact on patent law for smartphone software in the years to come.
Ryan Giarusso is a 1L student at Harvard Law School.