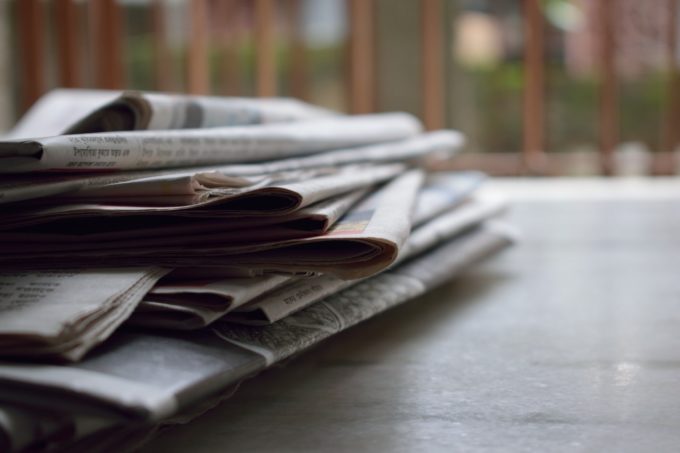 Flash Digest – News In Brief
By Benjamin Sanchez – Edited by Tue Tran
FAA Restricts Drone Flights near U.S. Landmarks
On September 28, 2017, the Federal Aviation Administration ("FAA") announced restrictions on drone flights around ten U.S. Landmarks in nine U.S. States, including such popular sites as the Statute of Liberty, Mount Rushmore, and the Boston National Historical Park. The FAA cited requests from national security and law enforcement agencies as the reason for the restrictions. This announcement came one day after FBI Director Christopher Wray testified before Congress on the risk of terrorist groups using drones in the U.S. The new restrictions join existing bans, such as those on flying drones within the National Park System, around sporting events, and within 15 nautical miles of Ronald Reagan Washington National Airport in Washington, D.C. The FAA has claimed authority to promulgate these rules either under its general ability to regulate airspace (e.g. through Temporary Flight Restrictions) or, as in the current case, under Title 14 of the Code of Federal Regulations (14 CFR) Section 99.7 – "Special Security Instructions." Violation of the new policy may result in civil penalties or criminal charges.
SpaceX Reveals Plans for Rocket with Earth-to-Earth Transportation Potential
Elon Musk revealed plans for SpaceX's next rocket at the 2017 International Astronautical Congress in Adelaide, Australia. Currently codenamed "BFR," the rocket is intended to replace SpaceX's current fleet of vehicles that includes the Falcon 9, the Falcon Heavy, and the Dragon spacecraft. Developing BFR will be expensive—perhaps even more than SpaceX can afford. The company plans to meet this challenge by making both the rocket and the accompanying spaceship "fully reusable," which Musk claims will make BFR "the cheapest rocket SpaceX has ever flown." SpaceX will further develop BFR to fit many cross-functional uses, including satellite launch, spaceflights, and high speed Earth-to-Earth transport. Used in this last scenario, BFR may reduce trips between any two points on the Earth to less than an hour; however, there remain questions about its feasibility for use by individuals not trained as astronauts. Although Musk has targeted 2024 as the goal for trips to Mars on the rocket, during the BFR's reveal he also outlined the challenges to its development, among them the technology for propulsive landing and heat shield, fuel tank refill, and rocket reusability. SpaceX has already missed its goal for manned space mission using the Falcon 9 rocket due to fueling system mishaps.

New York District Judge Rules No First Amendment Right to Take Voting Booth Selfies

New York is the latest state to decide whether individuals have a First Amendment right to take selfies in ballot booths. In Silberberg v. Bd. of Elections of N.Y., No. 16-cv-8336 (S.D.N.Y. Sept. 28, 2017), opinion hosted by arstechnica.com, the presiding Judge found that New York's policy banning voting booth selfies was adopted to "protect voter privacy…minimize disruptions of the electoral process…increase efficiency at polling sites…prevent students under the age of 18 from being photographed…[and] hinder the production of counterfeit ballots." Noting that the policy "leaves open ample alternative means by which voters can signal their support for a candidate," the court ruled that the policy did not violate the First Amendment. The Court's conclusion in Silberberg is opposite to that of the First Circuit in Rideout v. Gardner, 838 F.3d 65 (1st Cir. Sept. 28, 2016), hosted by scotusblog.com, which found a New Hampshire statute prohibiting "taking a digital image or photograph of [a] marked ballot and distributing or sharing the image via social media" to violate First Amendment political speech protections. Laws on "ballot selfies" vary among the states; at the judicial level, courts in Indiana and Michigan have taken opposite sides over the constitutionality of these laws. Although the Supreme Court denied certiorari in Rideout, the plaintiffs in Silberberg still intend to appeal the District Court's decision.