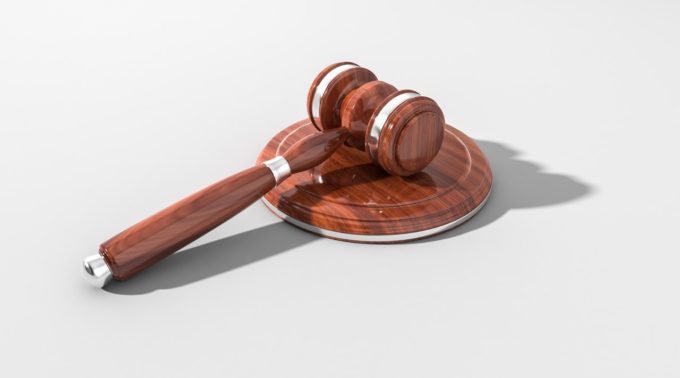 Federal Circuit Flash Digest – Cases in Brief
By Ben Gunning – Edited by Rocky Li
Waymo LLC v. Uber Tech., Inc., No. 2017-2130 (Fed. Cir. Sept. 13, 2017).
The Federal Circuit affirmed an order of the District Court for the Northern District of California denying a motion by Uber Technologies and Ottomotto LLC to compel arbitration with Waymo LLC.
At issue in the case was whether Uber could compel Waymo to arbitrate their pending litigation, based solely on an arbitration clause in the employment agreements between Waymo and intervenor Anthony Levandowski. Judge Newman, writing for a unanimous panel, found that the district court correctly applied the test set forth in Kramer v. Toyota Motor Corp., 705 F.3d 1122 (9th Cir. 2013) in deciding against compulsory arbitration. According to Kramer, a non-signatory's ability to enforce an arbitration agreement requires that the signatory-plaintiff's claims are "'intimately founded in and intertwined with' the underlying contract" or "allegations of interdependent misconduct … founded in or intimately connected with the obligations of the underlying agreement." Applying this test to Waymo's claims against Uber, which contend that Levandowski downloaded 14,000 Waymo documents and used them for Uber's benefit, the Federal Circuit confirmed that Waymo's trade secret claims do not rely on Levandowski's employment agreements with Waymo and that Waymo's allegations of collusion are not intimately connected to the underlying agreements.
The Federal Circuit emphasized Waymo's disclaimer of any reliance on the employment agreements and distinguished between Waymo's reference to the agreements to demonstrate "reasonable measures to safeguard its trade secrets" and a reliance on the agreements to make its claims. The court similarly found insufficient connections between Waymo's allegations of misconduct and Levandowski's employment agreements to satisfy the second prong of the Kramer test. Consequently, the court held that equitable estoppel did not permit Uber to compel arbitration.
This decision does not determine whether Uber or Waymo will ultimately prevail if the case goes to trial. As Dennis Crouch of Patently-O writes, this decision simply means that Waymo's lawsuit may continue before the district court. For further commentary, IPWatchdog provides a more detailed analysis of the Federal Circuit's application of Kramer.
Ben Gunning is a 1L student at Harvard Law School.