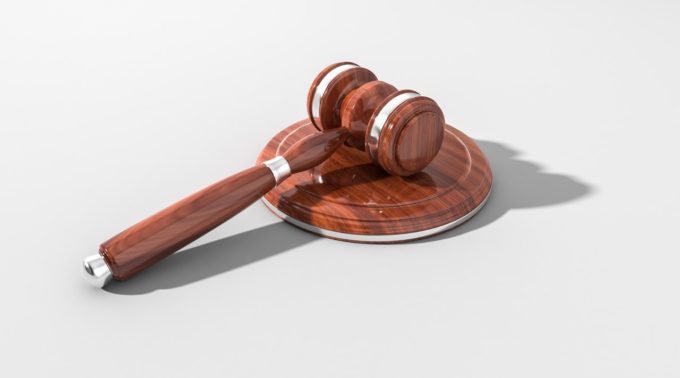 Federal Circuit Flash Digest – Aatrix Software, Inc. v. Green Shades Software, Inc.
By Nancy Zhu – Edited by Louis Yang
Aatrix Software, Inc. v. Green Shades Software, Inc., No. 2017-1452, 2018 WL 843288 (Fed. Cir. Feb. 14, 2018)
In Aatrix Software, Inc. v. Green Shades Software, Inc., the U.S. Court of Appeals for the Federal Circuit vacated the U.S. District Court for the Middle District of Florida's grant of a motion to dismiss Aatrix Software, Inc.'s ("Aatrix") patent infringement claim against Green Shades Software Inc. ("Green Shades") and reversed the district court's denial of Aatrix's motion to amend its complaint. The Federal Circuit found that the district court erroneously applied the Alice test of patent eligibility before Aatrix was afforded a chance to present factual allegations that might potentially change the application of the test.
In 2015, Aatrix sued Green Shades for infringement of the '615 and '393 patents, which are both directed to systems and ways for designing, creating, and importing data into a viewable form on a computer. The '615 and '393 patents claim a data processing system with three components: a form file, a data file, and a viewer, which allow users to create viewable forms and reports from the form data. The district court granted Green Shades' motion to dismiss, holding every claim of Aatrix's to be ineligible under 35 U.S.C. § 101 as directed to ineligible subject matter. Instead of applying the Alice test, it concluded that claim 1 of the '615 patent fails as it is not directed to any tangible embodiment. The rest of Aatrix's claims failed under district court's Alice step two analysis.
The Federal Circuit reversed. The court first concluded that the district court erred to the extent that it determined ineligibility of claim 1 of the '615 patent solely on the basis that it is not directed to a tangible embodiment. According to the Federal Circuit, claim 1, here a system claim, is clearly directed towards a tangible data processing system that "requires a computer operating software, a means for viewing and changing data, and a means for viewing forms and reports" as opposed to "pure data and claims to transitory signals embedded with data." The claim therefore meets the requirement that a Section 101 analysis begins by identifying whether an invention fits within one of the four statutorily provided categories of patent eligible subject matter: process, machine, manufacture, and composition of matter. As such, the Federal Circuit held that district court should have applied Alice.
The Federal Circuit noted that there are factual allegations that, taken as true, prevent resolving the eligibility question as a matter of law, in which case determining patent eligibility at the Rule 12(b)(6) stage would be inappropriate. It thus concluded that the district court erroneously denied Aatrix's motion to amend. The proposed amended complaint contained allegations that raised factual disputes under the Section 101 analysis, such as whether the claim term "data file" constitutes an inventive concept. The second step of the Alice test requires claims to contain an inventive concept sufficient to transform an abstract idea into a patent-eligible application. This requirement is not satisfied when the claim elements are well-understood, routine, and conventional; whether they are is a question of fact. In light of Aatrix's factual allegations in the amended complaint, the district court should not have concluded at the Rule 12(b)(6) stage that the claimed elements were well-understood, routine and conventional. The amended complaint also contains improvements of the claimed inventions, contradicting district court's notion that the claimed elements were routine and conventional. Therefore, allowing Aatrix's amended complaint would not have been futile.
Judge Reyna, in his partial concurrence with the majority's decision, agreed with the majority that district court erroneously characterized Aatrix's claim 1 of its '615 patent as directed to an intangible embodiment and erroneously denied Aatrix's motion to amend. But, according to Judge Reyna, the majority put too much emphasis on factual evidence in a Section 101 inquiry, an expansion that contradicted Federal Circuit precedents holding Section 101 inquiry to be a question of law. Judge Reyna further faulted the majority for basing its review on the amended complaint that the district court never reviewed.
Gene Quinn at IPWatchdog notes that the Aatrix ruling is significant as it makes it much more difficult for defendants in patent infringement suits to prevail on motions to dismiss. As Paul D. Ackerman of Andrews Kurth explains, under the Aatrix framework, by including factual allegations directed to the Alice test, plaintiffs in patent infringement suits may have a stronger path to overcoming motions to dismiss.
Nancy Zhu is a 1L student at Harvard Law School.