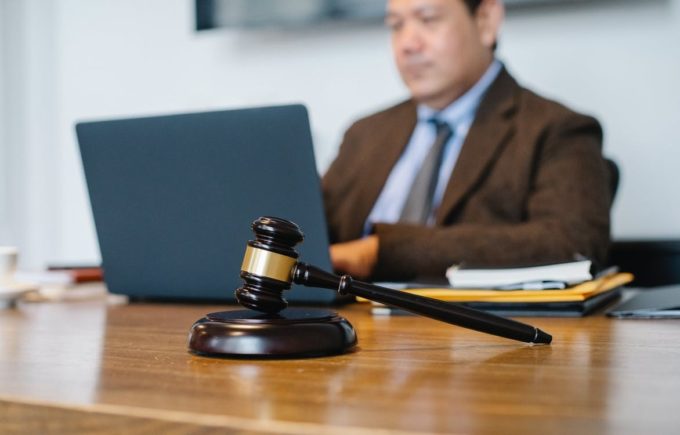 Covid-19 and the Online Courtroom: Benefits and Drawbacks
By Carolina Rabinowicz – Edited by Pablo A. Lozano
Less than a year ago, the prospect of widespread online trials seemed eons away. However, after nine months of a pandemic-induced global shutdown, it seems that the sci-fi scenario of online courtrooms has become today's brave new reality: Many countries have moved courtrooms online to avoid fully abridging access to justice during the pandemic.
After the first Zoom-only criminal jury trial was held on August 11, 2020 in Texas, some were left disillusioned. The attorneys involved in the case argued that the technology was not suited for anything more serious than a minor misdemeanor, listing a number of concerns about technological glitches impacting communication and confidentiality for the jurors. In particular, the attorneys pointed out that the jury panel wasn't representative of the demographics of Travis County, Texas because of who had access to the necessary technology. They also stated that jurors had a limited ability to properly use Zoom, which was exacerbated by connectivity issues and freezing screens. For example, one juror was excused due to a connectivity issue during the oath. Others, however, think these issues are resolvable and argue that attorney mindset is a bigger hurdle for online trials than the technology itself.
The Online Courtroom Project released a report in July 2020 that summarized its findings after studying the benefits and limitations of conducting a jury trial entirely online. The Project culminated in a demonstration jury trial, which forms the basis for the report's findings. The report, pitched by the Project as "a user's guide of sorts for courts or attorneys who are considering undertaking online trials," lists drawbacks and benefits. For example, currently available technology (such as Zoom and Webex) is not designed for jury trials. The report also notes that trainings for attorneys, judges, and courtroom staff are also going to be essential to a smooth online trial.
The technology itself may be one source of stress for those engaging with online courts, but there are many additional issues to consider. There are millions of Americans who do not have consistent access to broadband, computers, and internet services—meaning that a move online, intended to broaden access to the courtroom, in fact is restricting access in new ways. In their report, the Online Courtroom Project notes that jurors following the trial on a smartphone had a more difficult time watching the court proceedings than those with computers or tablets. That being said, low-income individuals who are disproportionately affected by the justice system's long wait-times and the time needed to commute could be spared the loss of time and money involved with both.
Others may not have the confidence or skill to use the online trial technology, may not have a distraction-free location for trial (imagine children, pets, and partners appearing as a witness testifies), or could feel unsafe accessing a Zoom trial if they live in difficult environments. For example, witnesses living in potentially dangerous homes, such as in cases of domestic violence, may be unable to speak freely to their attorneys or testify to the fullest extent of their knowledge because of environmental pressures that are unique to participating in an at-home virtual trial instead of in person.
In addition to user-based concerns, the online format has encouraged some to take the courtroom less seriously, pranking one trial with loud music and dancing, and allowing a juror to walk away in another. An attorney accidentally showed up to court with a filter on his Zoom video that made him appear as a forlorn kitten. Some worry about the lack of an "intimidation factor" for witnesses, who may feel more comfortable lying in an online courtroom than if they were in person.
There are also concerns about identity theft and effective identification for document completion and submission, along with data breaches. Consequently, some courts are not allowing witnesses to testify due to the difficulty of verifying their identities. In the context of immigration cases, where the testimony of hardship is often fundamental, many key witnesses are being left out.
Additionally, the online environment seems to make it easier for juries to dehumanize defendants, resulting in significantly tougher outcomes. The Brennan Center for Justice issued a report warning that online courtroom hearings have resulted in higher bond amounts and higher deportation rates.
There are also concerns about public access to online courtrooms, though Michigan has adopted an approach to ensure virtual hearings are accessible. According to a Pew Trust's article, between April 1 and June 1, 2020 Michigan trial courts conducted over 35,000 Zoom meetings (which totaled to over 200,000 hours of hearings). By using the MiCOURT Virtual Courtroom Directory, anyone can watch a livestream of a Zoom hearing. As of mid-June, the website had been accessed over 15,000 times.
If these user concerns and technological hiccups can be resolved, online courtrooms could be a significant asset for access to justice. For example, creating a program similar to Zoom, but designed specifically with a courtroom in mind, could help smooth out some of the hiccups in the process. As it currently stands, however, the technology has yet to fulfill all the needs of an effective online courtroom.