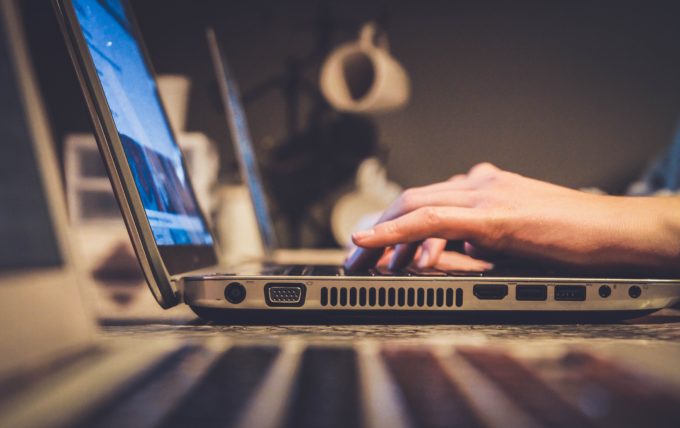 Allow States and Victims to Fight Online Sex Trafficking Act (FOSTA): Senate Passes Bill Making Online Platforms Liable for Third-Party Content Enabling Illegal Sex-Trafficking
By Zeynep Ulku Kahveci – Edited by Lauren Beck
Allow States and Victims to Fight Online Sex Trafficking Act, H.R. 1865, 115th Cong. (2018).
On March 21, 2018, The Senate Passed "FOSTA," otherwise known as the "Allow States and Victims to Fight Online Sex Trafficking Act." H.R. 1865, 115th Cong. (2018). FOSTA creates an exception to Section 230 of the Communications Decency Act ("CDA"), which provides websites immunity for content posted by third parties.
Rep. Ann Wagner (R-Missouri), introduced the bill on April 3rd, 2017. In February, it passed the House with 388 votes in favor and 25 votes against. Last week, FOSTA cleared the Senate, earning 97 votes in favor and only 2 votes against.
FOSTA creates liability for third-party content on websites "that unlawfully promote or facilitate prostitution and websites that facilitate traffickers in advertising the sale of unlawful sex acts with sex trafficking victims." Many observers highlight the chilling effect the act will have on online speech. The EFF points out that, while large actors are likely to survive FOSTA unscathed, small players are likely to have trouble avoiding liability.
FOSTA penalizes, inter alia, people who own, manage, or operate an interstate "computer service . . . to promote or facilitate[e] the prostitution of another person."
The bill includes an affirmative defense for those who live in states where prostitution is legal. Despite the defense, FOSTA may still violate the First Amendment. Writing for the Technology & Marketing Law Blog, Professor Alexandra Levy of the University of Notre Dame Law School argues that the Act does not overcome the strict scrutiny test — a key requirement for content-based speech restrictions — because it is not narrowly tailored.
FOSTA has attracted substantial attention, much of it critical. The Department of Justice has raised concerns about Section 4 of the Act, which provides that FOSTA will apply even retroactively. As covered by Techdirt, the DOJ stated that this would violate the Constitution's ex post facto clause. Sex workers have also protested FOSTA, asserting that a ban on online content about prostitution will make sex workers less, not more, safe. They claim that suppressing the speech FOSTA targets will eliminate sex workers' main way of warning each other about dangerous clients, and will make it impossible for trafficked people to reach out to the public. A coalition of internet companies — including Reddit, Twitter, GitHub, The Wikimedia Foundation, and Yelp — have also signed a letter protesting the legislation. On the other hand, IBM, Oracle and the Internet Association ("large actors" with little reliance on Section 230, according to EFF) have stated their support for the measure.
Senator Ron Wyden (D-OR) introduced an amendment that attempted to clarify that platforms would not be penalized for efforts to combat sex trafficking and related content on their sites. The amendment aimed to make sure that platforms would not feel reluctant about taking their own measures to combat sex trafficking. While academics applauded the amendment, it did not pass the Senate.
FOSTA was introduced after courts dismissed suits against Backpage.com, a site used by prostitutes and sex traffickers to recruit clients. The Backpage.com team, a California Superior Court judge ruled, was protected by Section 230.
Craigslist closed its "personals" section last Friday after FOSTA passed the Senate. The company left a note to its users explaining the move:
"Any tool or service can be misused. We can't take such risk without jeopardizing all our other services, so we are regretfully taking craigslist personals offline. Hopefully we can bring them back some day."
Zeynep Kahveci is an LLM student at Harvard Law School.