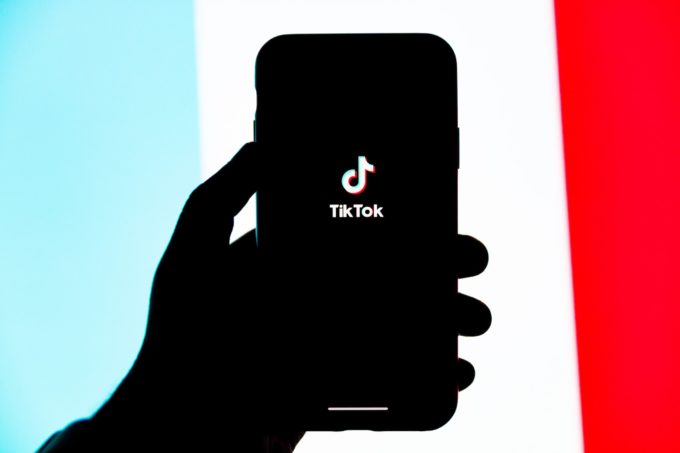 The TikTok Bill Isn't Only About TikTok
By Ani Jonnavithula - Edited by Pantho Sayed
RESTRICT Act, S.686, 118th Cong. § (2023)

On March 7, 2023, Senators Mark Warner (D-VA) and John Thune (R-SD), leading a bipartisan group of twelve senators, introduced the Restricting the Emergence of Security Threats that Risk Information and Communications Technology ("RESTRICT") Act, popularly known as the TikTok bill. This bill, which has been referred to the Senate Committee on Commerce, Science, and Transportation, gives the Secretary of Commerce the authority to "identify and mitigate foreign threats" to technology products and services. The Secretary of Commerce would have broad powers to review and prohibit a wide range of technology "transactions"––including acquisition, installation, software updates, and even "use"––if the transactions are connected to a foreign adversary and pose an "undue or unacceptable risk." The bill also gives the Secretary the ability to review holdings in technology companies and to refer such holdings to the President for divestment if they are similarly deemed to be undue or unacceptable risks. Notably, actions taken pursuant to RESTRICT Act provisions would be exempt from many Foreign Intelligence Surveillance Act ("FISA") and Administrative Procedure Act ("APA") judicial review protections. Information collected during reviews would also be exempt from disclosure under the Freedom of Information Act ("FOIA"). The Commerce Department's actions could only be overturned if they were "unconstitutional or in patent violation of a clear and mandatory statutory command."
The bill has generated controversy partly because it comes amidst calls from federal policymakers––as well as from various state governments––to ban TikTok or to force Chinese companies to divest their share in TikTok. TikTok CEO Shou Chew recently testified about TikTok's data collection practices before Congress, generating a wide range of reactions, including from Wall Street analysts and TikTok users. Both the federal government and some state governments have already passed legislation or issued executive orders banning TikTok from government devices. The Montana state legislature has gone the furthest by banning TikTok completely from mobile app stores in Montana. In comparison, the RESTRICT Act would give the federal government the authority to ban TikTok even on non-government-managed devices throughout the US. If the Secretary of Commerce determines that the use or installation of TikTok poses an "undue or unacceptable risk" to national security or public safety, she would have the power to take a wide range of mitigation measures, including banning TikTok.
Many prominent groups and individuals have condemned the bill because of the threats it poses to free speech. For instance, the Center for Democracy & Technology noted that some people, particularly younger Americans, use TikTok to "participate in our democracy." According to the American Civil Liberties Union ("ACLU"), banning platforms outright would "cut off the flow of information, art, and communication that social media provides" while "limiting Americans' ability to challenge those actions in court." The ACLU has also been critical of a similar bill, the Deterring America's Technological Adversaries ("DATA") Act, introduced in the House of Representatives about a week before the RESTRICT Act was introduced in the Senate. The main difference between the DATA Act and the RESTRICT Act is that the DATA Act targets China in particular, as opposed to general foreign adversaries. Senators JD Vance (R-OH), Ted Cruz (R-TX), and Rand Paul (R-KY) have all expressed similar concerns regarding the potential of the bill to enable domestic censorship. Sen. Paul, for example, pointed out that "[e]very accusation of data gathering that's been attributed to TikTok could also be attributed to domestic big tech companies."
However, any significant action taken to restrict the availability of technology services or information, pursuant to authority conferred by the RESTRICT Act, would face a number of legal challenges. Groups would be able to challenge actions on a whole host of First Amendment grounds. Courts would apply a test of "intermediate scrutiny," if not "strict scrutiny," to mitigation measures such as divestment from, or a ban of, TikTok. The government would need to show that any action was "narrowly tailored" to national security concerns and that the purported harms that the action intended to address were "real, not merely conjectural." Governmental restrictions could also face challenges under the Berman Amendments, which state that the President cannot "regulate or prohibit, directly or indirectly" the import or export of "any information or informational materials."
Even if actions under the RESTRICT Act clear legal hurdles, many have argued that this bill is not the best way to achieve the stated goal of protecting Americans from digital threats emanating from foreign adversaries. The Electronic Frontier Foundation claims that "this bill is a distraction from real progress on privacy" and what is really needed is "comprehensive consumer data privacy legislation." Representative Jamaal Bowman (D-NY) has echoed this sentiment, stating that "we need comprehensive legislation to ensure social media users' data is safe and secure."

Despite the criticism, Sens. Warner and Thune, as well as other cosponsors, continue to defend and push for this bill. According to Sen. Warner, the RESTRICT Act meets the need for a "comprehensive, risk-based approach that proactively tackles sources of potentially dangerous technology before they gain a foothold in America." Sen. Warner has also responded to First Amendment concerns by stating that the bill "is focused on foreign corporations, not on individual users" and therefore does not change protections on "Americans' right to share and receive information."
In what could prove to be a litmus test for how the RESTRICT Act would fare in courts, a spokesperson for TikTok has already suggested that TikTok would fight Montana's coming ban. Regardless of the outcome, the RESTRICT Act is just the beginning of what is shaping up to be a set of prolonged legal and political battles over how to handle technological threats.