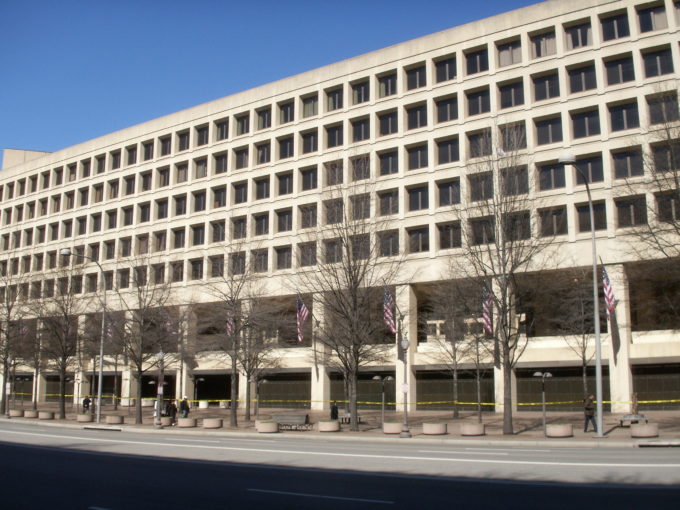 The FBI's Surveillance Program Violated the Patriot Act and American Civil Liberties
By George He - Edited by Mingxuan Li
Archival of Document regarding the Section 702 2018 Certification, N.Y. Times, https://int.nyt.com/data/documenthelper/1880-fisa-rulings/40a12372947056b0dc08/optimized/full.pdf (last visited Nov. 14, 2019).
On October 8, 2019, the Office of the Director of National Intelligence released three redacted opinions of the Foreign Intelligence Surveillance Court ("FISC") and the Foreign Intelligence Surveillance Court of Review ("FISCR") regarding reauthorization of Section 702 of the Patriot Act.
In 2008, Congress passed a set of updates to the Foreign Intelligence Surveillance Act ("FISA"), including Section 702, which authorized warrantless surveillance of non-U.S. persons reasonably believed to be outside the country. When Congress renewed Section 702 surveillance authorities in early 2018, it imposed a documentation requirement for backdoor searches. Each time an agency queries its Section 702 databases with a "United States person query term," it is required to create a record of that act.
In the first opinion, authored by Judge Boasberg of the FISC on October 18, 2018, it was held that the procedures used by the FBI to access communications that are "incidentally" collected under Section 702 of FISA violated both existing statutes as well as the Fourth Amendment.
The government appealed the decision, and in a second opinion decided on July 12, 2019, the FISCR affirmed the FISC decision. In holding as it did, the FISCR concluded that the FBI failed to include a statutorily required procedure whereby FBI personnel document whether a particular query term relates to a United States person or a non-United States person. Rather, the FBI proposed to keep a record of all queries without distinguishing between US and non-US person queries in contrast to other agencies, such as the CIA, NSA, and NCTC, who work with unminimized Section 702 information.
The Attorney General and the Director of National Intelligence revised the procedures to conform with the court's demands, and in the third opinion authored on September 9, 2019, the FISC approved the revised procedures. In the revised procedures, FBI personnel must provide a written statement of facts showing that the query satisfied that standard when querying for U.S.-person-query terms, except for queries "in connection with a[n] [FBI] predicated criminal investigation ... that does not relate to the national security of the United States" and "not designed to find and extract foreign intelligence information."
Evidence of violations highlighted by Judge Boasberg include:
Queries using 6,800 Social Security numbers, which are clearly U.S. persons' information;
Queries using 70,000 identifiers to search for information about FBI employees or contractors—contrary to the advice of the FBI Office of General Counsel, which had explained that higher-level approval would be required for these searches;
1600 queries between December 7th and 11th, 2017 returning raw FISA information by an individual who did not intend to access the raw information;
Other illegal searches stemmed from investigators trying identify Americans to collaborate as potential confidential sources of information;
A small number of cases where FBI personnel apparently conducted queries for improper personal reasons - for example, a contract linguist who ran queries on himself, other FBI employees, and relatives.
The released documents describe substantial and systemic FBI violations of the existing limitations on backdoor searches. Of especially serious concern to Judge Boasberg was the "large number of queries evidencing a misunderstanding of the querying standard—or indifference toward it." Looking forward, Judge Boasberg outlines three major factors regarding the FBI's misunderstandings of the querying standard that the courts and the public should closely scrutinize:
(1) limitations on the government's oversight mechanisms;
(2) the FBI's policy to encourage routine and maximal querying of Section 702 information; and
(3) apparent complications in applying the querying standard. Dustin Volz and Byron Tau, writing for the Wall Street Journal, provide an overview of the released documents. Jennifer Stisa Granick and Ashley Gorski writing for Just Security, provide discussion for how Congress and courts should interpret and react to the newly released information. Overall, Granick and Gorski want Congress to reform FISA to ensure judicial review of Section 702 surveillance in public courts and courts to safeguard Americans' fundamental privacy rights by actually enforcing government compliance with fundamental Fourth Amendment protections.