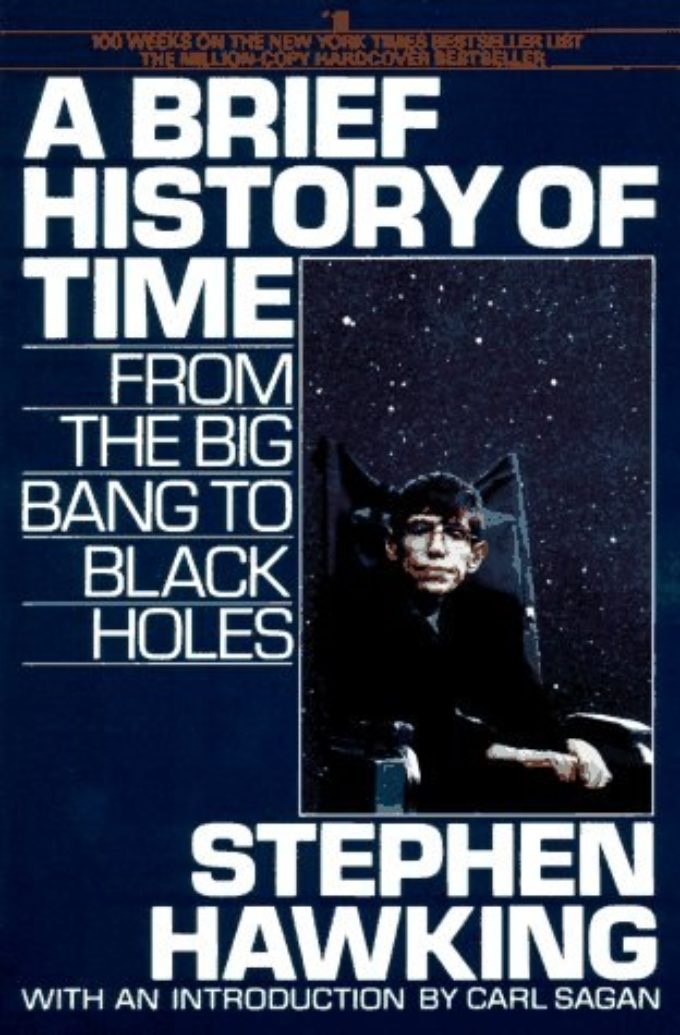 Stephen Hawking™: Famed Physicist Seeks Trademark Protection For His Name
By Amanda Liverzani – Edited by Saukshmya Trichi
Stephen Hawking is posed to leverage his physics fame into a brand name. The renowned theoretical physicist has filed an application seeking trademark protection of his name with the U.K. Intellectual Property Office. The trademark, if approved, will give Hawking greater control over how his name is used in connection with certain goods and services including charitable endeavors, scientific research, and medical devices.
Hawking, the director of research at the University of Cambridge's Centre for Theoretical Cosmology and author of popular-science books including the 1988 bestseller A Brief History of Time, has enjoyed increased popularity in recent years following appearances on The Simpsons, Futurama, and The Big Bang Theory, as well as the release of the 2014 critically-acclaimed biographical film The Theory of Everything.
The University of Cambridge declined to comment on the rationale behind Hawking's trademark application, stating: "It's a personal matter for Stephen Hawking, it is not a university issue, but he has taken measures to protect his name and the success it has bought." Toby McDonald and Jonathan Leake, "It's the Big Brand Theory as Cox and Hawking Trademark Names," The Sunday Times, Mar. 29, 2015. Some however, have suggested that Hawking's decision was motivated by a desire to stop exploitation of his name through unauthorized or inappropriate products. See Thomas Burrows, "Big Brand Theory for Professors Brian Cox and Stephen Hawking who Trademark Own Names To Turn Themselves Into Brands," Daily Mail, Mar. 29, 2015.
While this is possible, the types of products/services Hawking has sought trademark protection for are actually quite limited in scope. Hawking filed his trademark application with the UK's Intellectual Property Office. As a signatory to Nice Agreement administered by the World Intellectual Property Organization of the United Nation, the UK uses the Nice Classification system to categorize goods and services for trademark purposes. See Nice Agreement Concerning the International Classification of Goods and Services for the Purposes of the Registration of Marks, June 15, 1957, 23 U.S.T. 1336, 550 U.N.T.S. 45. Hawking's potential trademark protection is limited to uses that fall within five Nice classes: 9, 12, 36, 42, and 44.
Unsurprisingly Hawking applied for trademark protection in connection with class 42 covering scientific and technological research services including "the fields of physics, mathematics, cosmology, astronomy, science and technology." Application. Hawking's choice to apply for class 36 use covering charitable fundraising services has led to speculation that he might establish charitable foundation bearing his name, perhaps for medical research. See Alexandra Gibbs, "Stephen Hawking Wants to Join the Trademark Club," CNBC, Mar. 30, 2015. Hawking suffers from a rare form of amyotrophic lateral sclerosis (ALS) which has caused gradually progressing paralysis and loss of speech. Hawking relies on a motorized wheelchair and computer-based voice synthesizer to cope with his disabilities.
Hawking has applied for trademark protection in part for uses of his name in connection with the types of technology that have helped him live with ALS. Class 44 pertains to medical services and equipment, while the uses specified under class 12 specifically include "electric vehicles; mobility scooters; wheelchairs; parts, fittings and accessories for all of the aforesaid goods." Application. Class 9 covers a variety of technology including computer software/hardware and optical devices. Id.
Hawking's move is not unprecedented. Celebrities including soccer star David Beckham and Harry Potter author J.K. Rowling have secured registration for their names in the UK, as has Hawking's fellow physicist Brian Cox. Cox, a professor of particle physics at the University of Manchester and presenter of BBC's Wonders of the Universe and Human Universe, successfully obtained registrations in 2010 and 2011.