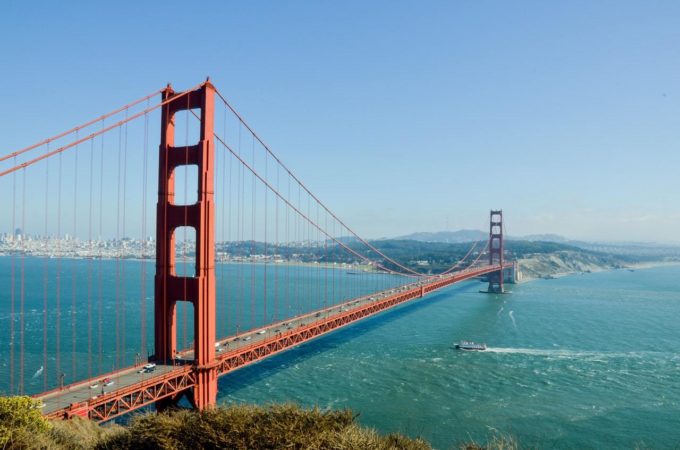 NRA v. City of San Francisco: Does San Francisco's Resolution Declaring the NRA a "Terrorist Organization" Violate the First Amendment?
By Sasha Peters - Edited by Natassia Velez
Complaint for Declaratory and Injunctive Relief, National Rifle Ass'n v. City of San Francisco, et al., No 3:19-cv-5669 (N.D. Cal. Sept. 9, 2019), complaint hosted by CBS SF BayArea.
On September 9, 2019, the National Rifle Association of America ("NRA") brought a lawsuit against the City and County of San Francisco ("San Francisco") and members of San Francisco's Board of Supervisors under 42 § U.S.C. 1983, alleging that San Francisco violated the NRA's First Amendment rights when it passed a resolution declaring the NRA a "domestic terrorist organization" ("Resolution"). The Resolution, which the Board of Supervisors passed unanimously on September 3, also urges San Francisco to review "the financial and contractual relationships [its] vendors and contractors have with [the NRA]" and to "limit those entities who do business with [San Francisco] from doing business with [the NRA]."
The NRA's three causes of action accuse San Francisco of violating the NRA's First Amendment rights by establishing an "implicit censorship regime," retaliating against the NRA based on its political speech, and violating the NRA's right to freedom of association by threatening those who support the NRA with the loss of government contracts. Such a threat, the complaint asserts, will reduce support and funding for the NRA and, ultimately, its ability to advocate for Second Amendment rights.
Resolutions in San Francisco are not binding law; they are "policy statement[s] to express approval or disapproval." Nevertheless, faced with the NRA's lawsuit and mounting criticism in the press, San Francisco Mayor London Breed issued a memo on September 23 clarifying that "[b]ecause the Resolution did not change City law, the City's contracting processes and policies have not changed and will not change as a result of the Resolution."
Regardless, political commentators have condemned the Resolution as a threat to the First Amendment rights of political organizations. Henry Olsen, in his opinion column for The Washington Post, points out that, although the Resolution has no legal effect, "Words matter, and there are few words that stigmatize a person faster than calling him or her a terrorist." Writing for The Hill, George Washington University law professor Jonathan Turley couches the Resolution in what he calls "the age of rage," a time when groups are dismissed as "extremist" in order to delegitimize and quiet their political speech.
The NRA has called Mayor Breed's September 23 memo a "victory," (a view which the mayor contests), but the NRA still plans to move forward with the suit. However, legal experts tell Courthouse News that in light of the non-binding nature of the Resolution, the NRA would face difficulty proving its case in court. Professor Erwin Chemerinsky of University of California-Berkeley said that, since the Resolution is non-binding and has not caused San Francisco to sever contracts with entities associated with the NRA, the NRA's case is "not ripe for review." University of California-Hastings law professor David Levine agreed, adding that the NRA's speech was not abridged because it can still protest the Resolution and boycott San Francisco.
But Courthouse News also notes that if recent actions by federal judges in New York and Los Angeles are any indication of what will happen in San Francisco, the NRA may not have such a hard time after all: Judges in both jurisdictions have recently denied motions to dismiss similar cases brought against local governments by the NRA.
Sasha Peters is a 1L at the Harvard Law School.