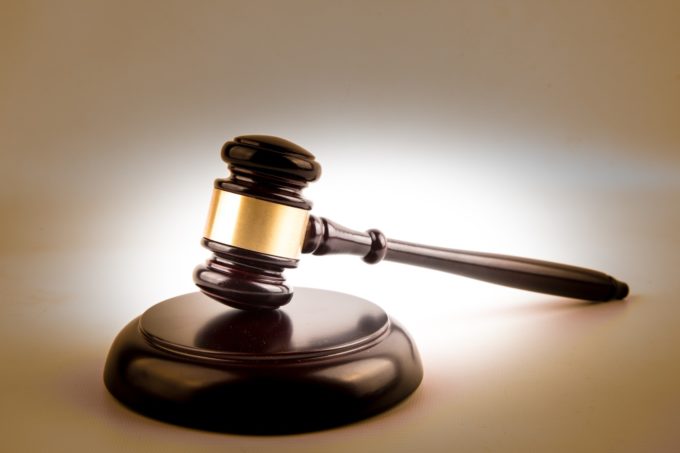 Federal Circuit Flash Digest: Cases in Brief
By Alex Noonan – Edited by Filippo Raso
Federal Circuit Reaffirms that Sending Patent Demand Letter is Insufficient for Specific Personal Jurisdiction

Last month, the Federal Circuit reaffirmed its precedent that federal courts lack specific personal jurisdiction over foreign actors who only send patent demand letters. The controversy in Xilinx, Inc. v. Papst Licensing GMBH & Co. KG, No. 2015-1919 (Fed. Cir. Feb. 15, 2017), began when Pabst, which is a non-practicing entity, sent American technology company Xilinx a letter requesting licensing fees for potential infringement of Pabst's patents. Following a visit from Pabst, Xilinx sought a declaratory judgment in the U.S. District Court of Northern California, which dismissed the case for lack of personal jurisdiction. The Federal Circuit reversed the lower court's decision. The court established that Pabst's activities within California satisfied the two-prong test for specific personal jurisdiction: (i) whether the company had sufficient "minimum contacts" with the State; and (ii) whether asserting personal jurisdiction is "reasonable and comports with fair play and substantial justice." Id. at 12. Specifically, the court held that Pabst's demand letter and subsequent visit constituted minimum contacts, and presuming that exercising jurisdiction is reasonable, held that Pabst failed to provide a compelling case to the contrary. In so deciding, the Federal Circuit upheld its decision in Red Wing Shoe Co., Inc. v. Hockerson-Halberstadt, Inc., 148 F.3d 1355 (1998), hosted by Google Scholar, which held that the home courts of recipients of patent demand letters cannot claim personal jurisdiction on the letter alone. The Electronic Frontier Foundation criticized the decision, citing how Red Wing gives patent owners, particularly patent trolls, incredible leverage in selecting the court and promotes forum shopping.
Application of Physics Concept to "Unconventional" Inertial Sensor is Patent Eligible Under 35 U.S.C. § 101
The Federal Circuit ruled in Thales Visionix Inc. v. United States, No. 15-5150 (Fed. Cir. Mar. 8, 2017) that the application of a physics concept—measuring inertia relative to a moving reference frame—to an "unconventional configuration of sensors" is not an abstract idea and is therefore patentable under 35 U.S.C. § 101. Thales is a significant decision given the Supreme Court's holding in Alice Corp. Pty. Ltd. v. CLS Bank Intern., 134 S. Ct. 2347 (2014). In Alice, the Supreme Court interpreted § 101 as denying abstract ideas as patentable subject matter. The Federal Circuit ruled that the patent in Thales, U.S. Patent No. 6,474,159, covers an application of a physics principal to an "unconventional configuration" of inertial sensors, as opposed to an abstract idea. The Thales court analogized the patent to the application of the Arrhenius equation to rubber curing in Diamond v. Diehr, 450 U.S. 175 (1981). Christopher C. Johns, writing for Prosecution First Blog, explains that this decision could help patent prosecutors avoid having claims based on mathematical concepts labeled abstract ideas by focusing their arguments on the application rather than the concept, or by emphasizing an "unconventional configuration."
Federal Circuit Reigns in PTAB on Anticipation by Prior Art References with Missing Limitations
This month, the Federal Circuit held in Nidec Motor Corp. v. Zhongshan Broad Ocean Motor Co. LTD., No. 2016-1900, (Fed. Cir. Mar. 14, 2017), that every element of a claim must be present in a prior art reference for that reference to anticipate the disputed claim. Nidec clarifies the Federal Circuit's holding in Kennametal, Inc. v. Ingersoll Cutting Tool Co., 780 F.3d 1376 (Fed. Cir. 2015). Nidec holds U.S. Patent No. 7,208,895, which claims a system controlling electromagnetic motors. Nidce's competitor, Broad Ocean, challenged the validity of one of Nidec's claims through inter partes revew ("IPR") before the Patent Trial and Appeal Board ("PTAB"), arguing that another patent anticipated Nidec's claim. PTAB agreed, holding that though the prior patent did not contain one of Nidec's limitations, a person having ordinary skill in the art ("PHOSITA") would "at once envisage" the missing limitation. PTAB cited Kennametal in support of its decision. However, the Federal Circuit reversed, clarifying that Kennametal does not allow PHOSITA to fill in limitations missing from prior art references. Nidec at 7. Gene Quinn of IPWatchdog characterizes PTAB's willingness to allow PHOSITA to fill in gaps in prior art as part of a larger "disturbing trend" of misunderstanding patent doctrine and applauds the Federal Circuit's growing willingness to reign-in PTAB.